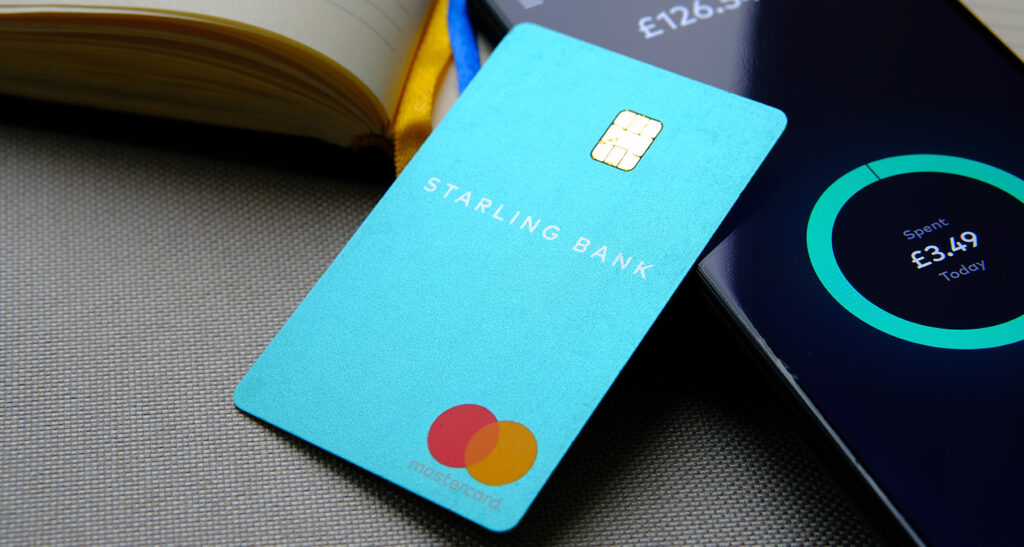 In this post we're reviewing the Starling Bank Personal Current account. I've been using Starling for several months now and overall I'm very happy, but that's not to say there hasn't been any issues at all.
In this review of Starling we'll look at the key features, what makes it so good, the few areas that make it not so good, and finally look at the cost. Hopefully by the end of this video you'll know whether you want to start banking with Starling Bank.
Just so you know, this is a totally independent review and we're not being paid by Starling in any way. Here at Money Unshackled we do everything we can to bring you the best customer offers on financial products, so if we do ever get a Starling welcome bonus or any other such offer, we will of course put it on the Money Unshackled Offers page, so that'll be worth checking out first.
Right now there are thousands of pounds worth of other offers up for grabs like multiple free shares, discounts on investing services, and hundreds of pounds of free cash. Now, with that said, let's check out Starling…
Alternatively Watch The YouTube Video > > >
What Is Starling Bank?
There is an old adage that an Englishman is more likely to change his wife than his bank account, and research carried by YouGov found that this may have been based on truth, with most Brits sticking with their current account for decades. 35% of people have had the same current account for over 20 years.
Not that long ago there was little point in changing your bank account. They all did exactly the same thing and there was no differentiation between them. But in recent years this has all changed with massive disruption being driven by the so-called challenger banks, of which Starling is at the forefront. Now there is every reason to change your bank.
Starling Bank is an award-winning, fully-licensed and regulated bank and in their own words, it's built to give people a fairer, smarter and more human alternative to the banks of the past. They offer a range of accounts including personal, business, and accounts for children. You will of course be protected by the Financial Services Compensation Scheme, which protects up to £85,000 of your cash.
Starling was founded in 2014 and were voted Best British Bank in 2018, 2019, 2020 and 2021. They are also rated as Excellent on Trustpilot and has seen 2.7 million customer accounts opened.
Starling Bank Key Features & What We Like
It's Completely Digital – Starling has been built for use on the go. There are no bank branches, and you can do everything from within the app. They do also offer a very clean and tidy website version for logging in from a computer, but we found there was no real reason to use this. In fact, I had never even logged in to the website until it came to doing this review. The app can handle it all.
And you don't need one of those annoying card readers that so many other banks continue to impose on us.
Instant Notifications – Now this is a feature that I absolutely love. Whenever you make a payment or have money enter your account you get an immediate notification – and I mean it's fast. Say I'm making a purchase online using my Starling card. Before the retailer's confirmation page has even confirmed the order my phone is vibrating saying money has left my account.
One benefit of this is the fight against fraud. If money ever leaves your account without your authorisation, you'll know immediately and can respond within seconds.
Categorised Spending Insights – All your spending within your main account is automatically categorised, so you can quickly see how much you're spending in any given month on groceries, on transport, on bills, and so on.
There is no need to download transactions to a spreadsheet, which barely anyone ever does anyway because who has the time, nor do you need to use an external budgeting app. Starling makes monitoring your spending almost as easy as it can get.
The app ranks the categories in order of importance (that is highest cost to lowest), shows the percentage of your spend for each category as a percentage of the total, and allows you to drill into each category so you can see which retailers you're spending all your money at.
For people who already budget like this, Starling will make your life easier, but for those who have never budgeted before, Starling's categories will revolutionise your spending.
Spaces And Bills Manager – Okay, so the name isn't the best. In truth, just saying the word "Spaces" makes me cringe. Monzo's Pots gets the accolade for the best name, but the idea itself is a game changer. Within your main account you can set up multiple Saving Spaces. Say you wanted to save for a holiday, you could setup a virtual piggy bank and automatically (or manually) transfer a sum of money into the Space.
A nice gesture from Starling is that they won't charge overdraft fees if the sum of the money in your Spaces plus your main balance is positive. For example, if you are £200 into your arranged overdraft in your main account, but you have £300 in one of your Saving Spaces then your overall net balance will be £100 and you will not be charged any fees for being in your arranged overdraft.
Moreover, these Spaces are much better than just a standard savings account because towards the end of 2021, Starling introduced what they call Bills Manager. This new feature allows you to pay Direct Debits or standing orders directly from each Saving Space.
You might typically use this to pay all your regular fixed monthly bills, which is exactly what I do. At the start of the month you can automatically transfer enough money into one or more of your Saving Spaces from your main account, and through the month all your bills can be taken from these, making budgeting super easy. With all your bills now being handled from a ring-fenced Saving Space, everything that's left in your main account is for discretionary spending.
No Fees Overseas – One of our bugbears is when companies take advantage of their customers. And many banks see holidaymakers as ripe for the taking, charging rip-off foreign exchange fees and charges because they know they likely won't switch their bank account just for this. Money Saving Expert calls them 'the debit cards from hell'.
For financially savvy people there are ways around this such as by getting a special travel credit card. But for most people applying for a credit card just for a 2-week holiday is too much bother.
Decent banks like Starling have a done away with nasty fees. They won't charge you for adding money to your card, withdrawing cash from an ATM abroad, or spending transactions on your card. You get the real exchange rate provided by Mastercard.
It's also worth noting that when shopping online some websites price their services in a foreign currency like US dollars, so with Starling you can rest assured that you're paying what you expect.
Round-Ups – This is a feature we would personally never use as we think saving should be intentional and planned, but we accept that many people like the service. Roundups will automatically round your spending up to the nearest quid and put that spare change in a Space. We tested it on Starling for the purpose of this review and it works well. As soon as the transaction takes place the change is instantly taken and put aside.
Connected Card – If you need someone to spend on your behalf such as a childminder, a carer, or even just a friend – maybe you're disabled, and someone does your shopping for you – you can give them a card that is assigned to one of your Spaces. This is capped at £200, so you're always in control.
Starling state that this is currently free but the fact that they even mention the word 'currently' sounds like they are leaving the door open to charge for this feature in future – let's hope we're wrong.
This is not a feature I have had to use myself, but we think it's a fantastic innovation. There are many more great features that we've yet to mention but in the interest of keeping this review short and concise, let us now move on to:
What We Don't Like
Very Low Interest – Talking of interest, Starling pays a measly 0.05% at the time of making this video and this is something that they obviously don't display prominently on their site as they do with their other great features. Most banks pay zero interest on current accounts, so we can't complain too much. However, that also means that your savings in your Spaces also earn just 0.05%, whereas other banks will usually pay closer to the Bank Of England's base rate for their savings accounts.
Recurring Payments And Card Payments Cannot Be Spent From A Saving Space – This has to be the biggest drawback and we're being very harsh but it kind of reduces the usefulness of the Saving Spaces. Many companies like Netflix and Spotify bill you monthly by charging your long card number – this is known as a recurring payment.
Annoyingly there is no way to have the money taken from a Saving Space. The same is true whenever you use the long card number over the internet or for a purchase in a retail store, so as it stands, for some transactions they must still come from your main account.
Backdated Transactions – For a few months I was having 1 monthly payment from my mobile network being backdated to a prior month. For example, an October payment would appear in my July transactions, then the November payment would also appear in July. This was shocking as you can't just have transactions appear in the past as how often do you check your banking history? – never!
Starling blamed my mobile network and said it was an issue with the way the payment was being processed by Voxi, my network provider. Either way, this was not an issue I had ever come across before and I would expect Starling to have some sort of error handling in place to prevent this. Having said all this, it was eventually resolved, and it doesn't happen anymore – for me at least.
Failed Transfers Don't Repeat – Our final complaint is that automatic transfers between your main account and a Space that fails due to lack of funds are not re-attempted later in the day, nor is the timing adjusted for bank holidays.
For example, say you have £1,000 sent on a monthly basis from your main balance to a Space for your bills but first you're relying on your salary to arrive in your main account. Due to a bank holiday or even a weekend your main account has not received this money, so the automatic transfer to your Bills Space fails. Unless you are vigilant your bills will start bouncing as there is no money within this Space.
How Much Does A Starling Bank Personal Account Cost?
All the features we've discussed so far, incredibly, are free. This might be the most feature-packed banking app there is that doesn't charge for most of what they offer.
For many people they will never need to pay a dime to Starling but there are some other features that they do charge for. Oddly they charge £2 per month for a child's account that is linked to yours. It's a cool feature to offer but it doesn't seem logical or fair to charge for children's banking.
I can't say we're experts on child accounts, but Ben's (MU Co-founder) daughter's bank account is with Santander and is fee-free and we suspect most other banks would be too.
What is probably Starling's biggest money spinner is the interest charged on overdrafts – but having said this, they seem quite reasonable compared to the rest of the market. They charge interest rates of 15%, 25% and 35%. Presumably the higher risk you are considered to be, the more they will charge.
One feature we didn't mention earlier is international money transfers. We suspect most people will never need this but it's very handy if you do. For this they charge just 0.4% plus a flat fee depending on the currency. This can be as low as 30p.
So, that wraps up the review! Let us know down in the comments what you like and dislike about Starling, and if you're still unsure, feel free to ask us any questions. We do our best to answer as many as we can.
Written by Andy
Featured image credit: Ascannio/Shutterstock.com