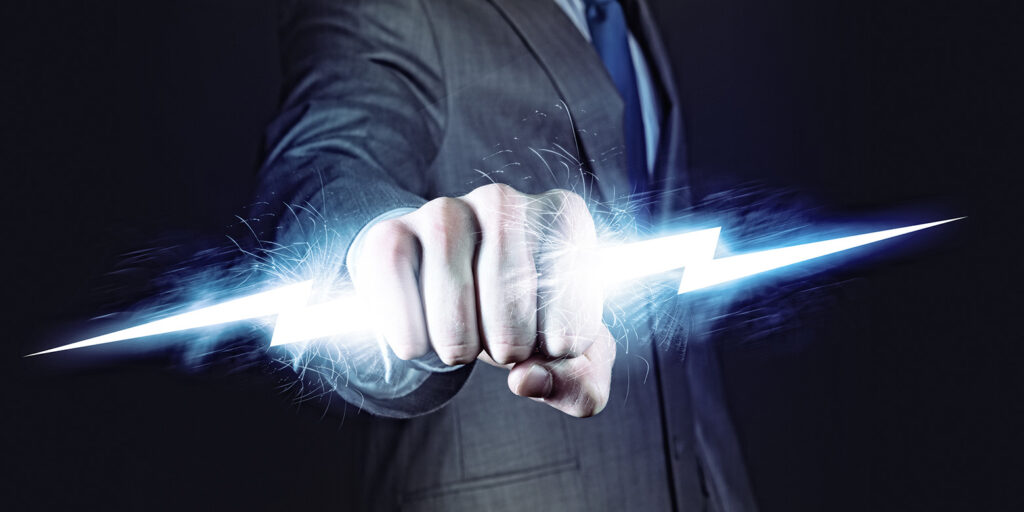 Back in late 2020 we designed a portfolio that we called The Ultimate Portfolio. As the name suggests it was a portfolio that would passively beat the global market and be easily managed. It was built for our purposes, but it was also put together in such a way that anybody could take it and adjust the allocations to fit their own view of how the world economy would develop.
The Ultimate Portfolio was built with simplicity in mind, but more than that – it was built to avoid nasty dividend withholding taxes as much as reasonably possible.
In this post we're going to give a recap of what the Ultimate Portfolio is and look at how it has performed. We're going to look at why you should be investing in this portfolio, the best platform to invest through, and lots more.
The response to the first video was so enthusiastic that we'll also dedicate some time at the end of this post to answer many of the questions that we've received about the portfolio since the original video. Let's check it out…
Alternatively Watch The YouTube Video > > >
What Is The Ultimate Portfolio?
For a full rundown be sure to watch the original video or read the article after this one, which we'll link to in the description below. In that video/post we really deep dive into the portfolio and look at country and sector allocations, which we won't repeat today. Let's now jump into the portfolio to get an overview.

The main part of the portfolio consists of 3 equity ETFs. The first and biggest holding is in the Invesco MSCI World ETF (MXWS) and we have it make up 64% of the equity allocation. This gives exposure to the large and mid-caps of the developed world, and is dominated by the US, which is of course the largest stock market in the world. This specific world tracker has some unique qualities, which makes it stand out from all other ETFs, which we'll get to soon.
The next ETF is the iShares MSCI World Small Cap ETF (WLDS) which in our portfolio consists of 18% of the equity allocation, and the third ETF is the iShares Core MSCI Emerging Markets IMI ETF (EMIM). We have also allocated 18% of the equity to this fund, a slightly heavy weighting which is a play on China and India doing well over the coming decades.
We personally think that the portfolio benefits from some precious metals and think both the iShares Physical Gold ETC (SGLN) and iShares Physical Silver ETC (SSLN) are great, low-cost investments for achieving this. We now allocate 8% and 2% of the overall portfolio to these respectively.
In our own portfolios we also have small allocations to Peer-To-Peer Lending and some individual stocks, and I have a large percentage allocated to Buy-To-Let property, but the Ultimate Portfolio of ETFs is the core around which we're now building our Freedom Funds.
We also used to have an allocation to Cash in our investment portfolios, extra to our emergency savings, but we've changed our minds about holding cash as an individual asset class. As Ray Dalio says, "cash is trash".
Cash was originally in the portfolio to allow us to buy more stocks if there was a crash, but we now have better knowledge about using leverage, so prefer to go down this avenue if and when an opportunity arises.
The Best Investment Platform For This Portfolio
When we first announced this portfolio there was no way to invest in it with zero trading fees, but things have thankfully changed since then. InvestEngine, have since burst onto the scene and injected some much-needed competition, and better still they listen to their customers.
A few months back we reviewed InvestEngine and we collated a bunch of ETFs requests that you guys wanted to be included, and we're thrilled to announce that InvestEngine have already made available many of these, including all the ETFs in our Ultimate Portfolio. Keep the requests coming guys!
With InvestEngine you can build a portfolio of fractional ETFs for FREE using their DIY service. That's right, you can now invest in the Ultimate Portfolio with zero platform fees with InvestEngine. You just set the percentage allocation for each ETF, and you're done! And rebalancing your portfolio is as simple as couple of clicks.
InvestEngine is the only free trading platform right now that is available to new customers that has all of the ETFs of the Ultimate Portfolio denominated in pounds sterling, making it the obvious choice for people wanting to follow our strategy.
If you want to give them a try, new users will receive a £50 welcome bonus if you use this link.
How Has The Ultimate Portfolio Performed?
Here is how each ETF has performed in each of the last 5 years and we're really happy with those returns, with some massive profits coming from the developed world – both the large and the small caps.
The Emerging markets has disappointed this year so far and so has gold and silver, but remember this is a long-term strategy that is designed to capture growth wherever it happens in the world, and in the last year that growth was in the developed world. Precious metals' poor performance was probably to be expected after an incredible 2020. In 2020 our gold ETF was up 20% and our silver ETF up 41%.
The beauty of a portfolio like this is that you don't need to spend much time monitoring the portfolio and trying to second-guess the markets. So, we're not going to analyse in any detail why the emerging markets has been doing poorly this year, but we know it's driven by China.
According to the BBC, the slump comes after a series of crackdowns by Beijing on its technology and education industries.
Let's now focus on the equity component of the portfolio and compare it to Vanguard's FTSE All-World ETF (VWRL), which is a great benchmark for what an investor could get with zero effort.

The Ultimate Portfolio is neck and neck with the Vanguard ETF, with a slight underperformance in 2019, and 2021 ytd, but it performed better in 2020. The slight underperformance in 2019 and 2021 ytd is massively driven by the weak returns in the emerging markets. The largest position, the Invesco MSCI World ETF – which only holds developed world stocks despite the name – has beaten the Vanguard ETF for 4 consecutive years.
To be fair the allocation we have chosen is more forward looking, purposely weighted towards the Emerging Markets, but you don't need to use the same percentage allocations as us. We think emerging markets and small cap stocks will do better over the long-term. If you don't agree with us, no problem, simply adjust the allocation as you see fit.
Why This Portfolio?
There are so many great things about the portfolio: First, it's super simple. There are just 3 equity ETFs and 2 further ETFs if you include gold and silver. This means it's much easier to manage and keep track of, and if you're not using a free trading app, then a small portfolio like this can save you a tonne in trading commissions. This simplicity also means you can easily change the allocation to whatever you want.
The portfolio does not mix and match index providers, with all 3 of the equity ETFs tracking MSCI indexes. This means we're not crossing index providers and doubling up or omitting some stocks. This happens because each index provider categorises countries and market caps differently.
The Ultimate Portfolio is also super cheap (see table above). The OCF for the equity in our allocation is just 0.22% which coincidentally is the same as the Vanguard FTSE All-World ETF we looked at earlier. This OCF comes down a fair bit if you reduce the allocation to Small Caps, which the FTSE All-World ETF doesn't have.
Better still, the Ultimate Portfolio has huge tax benefits that other portfolios don't. The Invesco World ETF, which makes up the bulk of the portfolio, is synthetic. Synthetic ETFs avoid dividend withholding tax from a small number of countries such as the US. Index investors have been unforgiving when it comes to fees, and we think taxes should be treated with the same contempt.
The portfolio covers 99% of the market cap of the world and can be as passive as you like it to be. You can invest in this portfolio and forget about it and go and get on with your life while your money grows.
Or alternatively, you can use it as the core of your portfolio and bolt on any investments you want as satellites. Some people like government bonds, so could easily bolt on an ETF for this such as the iShares Global Government Bond ETF (SGLO), just like we have done with precious metals. If you want to add a thematic ETF, again, this is easily done! Likewise, if you think crypto is heading to the moon, then by all means invest in this also.
Alternatives If You Don't Trust Synthetic ETFs
We think the distrust of synthetics is way overdone and stems from a lack of understanding. The synthetics we use do hold physical stocks, but swap the returns with investment banks for the returns of a specific index – in this case, the MSCI World index. At the end of the day, the ETF holds a basket of quality collateral. The Invesco ETF currently has Amazon, Intel, Google, Facebook, Berkshire, and so many more incredible stocks physically held behind the scenes.
Moreover, the SWAP counterparty risk is spread over multiple investment banks, which further reduces any risk. And finally, if you're somebody who feels safety in numbers, then the Invesco ETF has you covered – the ETF has $3.2bn of assets under management.
If, however you still think there is excessive risk, then there are plenty of physical ETFs tracking the same index. One option is the HSBC MSCI World ETF (HMWO), which actually costs a little less at just 0.15%. Another is the iShares MSCI World ETF (SWDA) costing 0.20%.
Why We Pick Accumulation ETFs
Eagle eyed viewers may have noticed that the Ultimate Portfolio consists of accumulation ETFs, rather than distributing. This is done deliberately because we're using an ISA and we will be reinvesting the income anyway. There is a slight cost advantage of using accumulation ETFs. If you have the income distributed and reinvest manually you have to pay the bid/offer spread each time.
If we weren't using an ISA and were using a general account instead, we would probably go for distributing ETFs because it's easier to differentiate between capital gains and income, which makes for less of a headache when calculating tax.
Your Questions Answered
Now we want to take some time to answer your questions about the portfolio from our previous video.

First question: "Is it worth setting up a portfolio like this if you already have a Vanguard portfolio and is it worth keeping both?" We personally would not be running too many portfolios. It's pointless when they're all doing similar things. All you're doing is incurring more fees. It's better for you to build the best portfolio you can and watch it like a hawk. I personally have this portfolio in my ISA and a different one in my SIPP.

The question is, "do we have alternative suggestions for the Invesco ETF because their investment platform doesn't offer it." They're asking whether the Vanguard FTSE Developed World ETF will do.
We wouldn't let the tail wag the dog. If you want to invest in this portfolio (or any for that matter) and your platform doesn't offer the ETF or stock, then we would seriously consider changing platforms. Having said this, you shouldn't pay over the odds to gain access to a specific investment. As we said earlier, we wouldn't mix index providers because of the overlap or omission of stocks. FTSE is different to MSCI.

The question is, "do you feel this portfolio offers you enough exposure to the bond market and other commodities like agriculture, oil etc?" This portfolio has zero exposure to bonds and its only exposure to commodities (other than gold and silver) is through mining stocks that are part of the 3 equity ETFs. If you want exposure to something just bolt it on.

"For a beginner would you still recommend Vanguard and if so, what fun is best?" Top comedy award goes to the reply from Chris, advising the best fun is when you go to Disney Land.
Assuming the original question was a typo and really meant fund, we obviously think the funds in the Ultimate Portfolio are best. But having said this, we love Vanguard because they charge competitive prices across their entire fund range. If we were building an entirely Vanguard portfolio it would probably be 85% Vanguard FTSE Developed World (VHVG) and 15% Vanguard FTSE Emerging Markets (VFEG).

"What is the dividend yield of this portfolio?" As we're in the building-wealth stage of our lives we focus on total return and not just the dividends. The Invesco ETF is synthetic and so there is no dividend, and the other ETFs are accumulation, so no yield for these either. In all cases, the dividend you would get is factored into the total return.
Jim says he "thinks the US exposure is a bit high". We can totally see his point. The US market looks so expensive right now, but we think this is where the majority of the best companies in the world are, so want it to have enormous exposure to these. However, having said this, because we have slightly overweighted the Emerging Markets compared to a typical world index we're not as heavy in the US as we might have been.

"Gold and Silver, if you can't touch it you don't own it. You can also hide physical from the tax man, even when you are dead." Finished with a cheeky smile. Okay, so we don't condone tax evasion but it's a very good point regarding the precious metals. The argument is that paper gold and silver can easily be taken away from you by corrupt governments and other malevolent people.
The way we see it, because we're investing relatively small sums into the gold and silver allocations of this portfolio, there is too much cost and hassle to own physical gold. Owning the physical might be something we consider when we're genuinely rich. The paper metals in the portfolio are at least doing a job of protecting us somewhat against economic downturns.
What do you think of the Ultimate Portfolio? Join the conversation in the comments below.
Written by Andy
Featured image credit: ESB Professional/Shutterstock.com