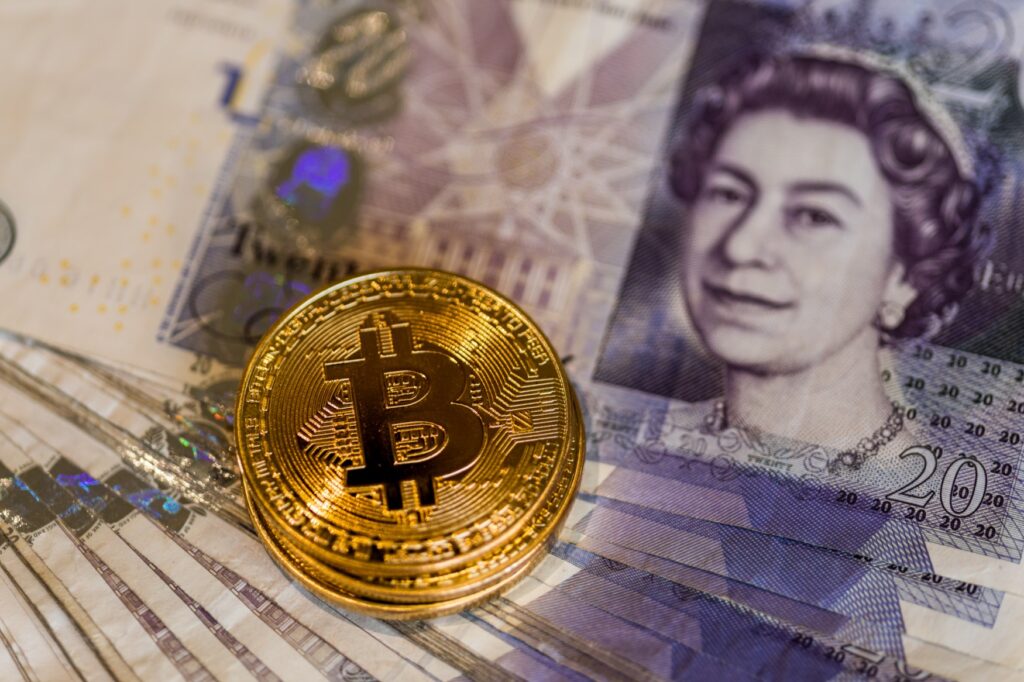 One of the biggest issues with cryptocurrency investments like Bitcoin and Ethereum is that they don't pay you a dividend or interest.
Dividends and interest are good to have – they are a regular payment of cash into your pocket, separate from the ups and downs of often volatile market prices.
Stocks and shares get the dual benefits of capital growth from increasing market prices and dividends from company profits. Property is similar, with gains made from increasing prices and cash flow from rental profits.
But crypto only has the capital growth side – the lack of regular cash flow being an accepted trade-off for their perceived extreme capital growth potential.
But it doesn't have to be this way. The crypto market is constantly evolving, and recent innovations have been tossing up solutions to solve the lack of income problem.
There are now multiple tools to get an income out of your crypto. In this article we'll be exploring several tricks and money hacks that do just that. Let's check it out!
Alternatively Watch The YouTube Video > > >
Make Your Crypto Pay You Interest
With a current yield of 4% on Bitcoin and Ethereum, and 7.5% on Tether, BlockFi is one of the most competitive cryptocurrency interest accounts on the market.
BlockFi is a crypto platform and wallet which effectively pays you a dividend on your crypto.
It's an attractive option for investors with a beginner-to-moderate level of crypto investing experience, as once the money is on the platform, all you need to do is leave it there.
I've recently dropped £500 worth of Bitcoin into BlockFi to test it, and have been making a steady 4% on it. For the best way to walk along with us, see the video version of this article above.
At the same time, I've been riding the market upwards – that's right, your crypto is still subject to market price changes, so you get all the benefits and downsides of a normal crypto investment from the market price movements.
There is a cost to pay for having your cake and eating it too, but the cost isn't in fees – it's a free service, other than the usual blockchain network transfer fees.
The cost you pay is in accepting a higher level of risk, above and beyond that of normal crypto investing. That's because you have the usual risk of owning crypto, combined with the additional risk of loss from holding it in a crypto interest platform. Let us explain.
The interest that you get paid on your crypto comes from lending your crypto to institutional counterparties – big players in the fintech industry like investment trusts and market makers who need quick and easy short-term access to crypto.
When you deposit your coins into your BlockFi wallet, they join a pool of such coins that BlockFi lends out en-masse.
In return, these institutions pay BlockFi a rate of interest, and BlockFi passes most of that on to you, after taking a slice for themselves. That's how BlockFi makes their money, and why you are not charged a platform fee.
So how safe is it? There are 3 main things to consider here.
[1] It's an online wallet, much like any other, so has the usual risks involved with holding your crypto online, rather than on an offline hardware wallet. But BlockFi is currently running a clean sheet, with no instances of client funds being hacked.
[2] Crypto is not covered by the Financial Services Compensation Scheme. This applies to all the methods in this video. But, BlockFi has a custodian, Gemini, who keeps the vast majority of BlockFi's digital assets in cold storage and is insured by Aon. Gemini is a licensed custodian, regulated by the New York State Department of Financial Services, and audited by Deloitte.
[3] BlockFi has the additional risk of lending your money out to those financial institutions. To address this risk, BlockFi takes a huge amount of collateral from them and can demand the money back at a moment's notice, known as a margin call. A loan of $1m of Bitcoin to a firm may require $1.2m of collateral, which BlockFi would use to buy crypto on your behalf if the firm defaulted on their loan.
If you want to join me on BlockFi, this is what you need to do.
Deposits by cash into BlockFi are not straightforward, as it's designed for American users, and cash deposits will attract an unspecified fee.
The easy workaround is to buy your crypto first on a market leading platform like Coinbase, and transfer it over to BlockFi.
That's exactly what I did – I was charged £7 to buy £500 of Bitcoin, which is a 1.5% buying fee – pretty cheap compared to other crypto platforms. I then sent the coins to my wallet on BlockFi, and was charged £0.44. And that was it! My Bitcoin is still moving with the market, AND now also paying me an income.
We have sign up offers for both Coinbase AND BlockFi, each of which will give you $10 of Bitcoin when you buy or deposit $100 worth of any crypto. The links to these offers are here: Coinbase Offer / BlockFi Offer, or read more about both on the Offers page. You can even use the same $100 to bag both offers. Start with the Coinbase offer by depositing cash and buying crypto, then transfer your crypto over to BlockFi!
Other Cool Stuff You Can Do With Crypto To Make An Income
#1 – Earn A "Dividend" On Gold
This is another cool use of the BlockFi platform. Now you can make a dividend on gold!
There is a cryptocurrency called PAX Gold (PAXG), available on BlockFi. You would access it by trading another crypto for it, such as Bitcoin. Each PAX Gold coin is backed by one fine troy ounce of a real physical gold bar, stored in Brink's vaults. If you own PAX Gold, you own the underlying physical gold.
But as this gold token is held on the BlockFi platform, it also pays you a dividend, currently 2%.
It's worth noting that the yield rates on BlockFi are variable and can change monthly.
For instance, back in March 2021, an article on Forbes by the CEO of ADVFN claimed to be making a 5% yield on PAX Gold. So the current 2% is not set in stone by any means, and could easily move back up again.
#2 – Crypto Credit Cards
Crypto credit cards are another cutting edge innovation that are starting to become a reality, if slowly.
BlockFi have a crypto VISA credit card in the pipeline, but it looks like it will initially only be available to those in the US when it launches later this year. Hopefully over the next year or so this will become available internationally. Where the US fintech industry leads, the UK often swiftly follows.
This card offers 1.5% back in Bitcoin on every purchase, which gets added to your wallet, which also then starts earning you interest. Pretty sweet – if only it was available now!
And… Coinbase are also working on a crypto VISA credit card, which claims to offer up to 4% rewards paid in crypto. This is one to just keep an eye on for now.
#3 – Mining
Check out this article we wrote for a more in depth look at mining. We go into some detail about how it can work to make you a passive income of several hundred pounds a month.
In brief, to mine crypto, you don't invest in crypto at all – rather, you buy computer equipment that you leave switched on all day and it creates cryptocurrency for you, by running equations via a site such as NiceHash.com.
Most cryptos come into existence by being mined in this way. If equations are run for long enough, a new coin will come into existence.
By pooling your computing power with a network of miners, you can group together to mine Bitcoin and other cryptos. You can either be paid just to provide the processing power to the network, or go it alone and keep the mined coins yourself.
#4 – Staking
Staking involves locking your cryptocurrencies in a smart contract to receive rewards for participating in the network ecosystem, which means you're being paid for helping the blockchain system to function.
As smart contracts are automated, they will pay out as per the contract's terms and conditions. There's no person or company involved.
Staking is a means of verifying transactions on a blockchain. Investors deposit, or "stake," cryptocurrency to confirm transactions. This makes it an innovative alternative to mining, which needs mass computing power and has an environmental impact.
Here's a link to a Coinbase help center article explaining how you can start earning rewards by staking on Coinbase.
#5 – Yield Farming
Yield farming is another way of earning a return on crypto by putting it to productive use, but not one we've tried.
Also known as liquidity mining, it involves an investor moving their cryptocurrencies into a pool on compatible DeFi or Decentralised Finance platforms. One of the biggest is the Aave Protocol, Aave being the Finnish word for Ghost. Read more at the FAQ link here.
Economies of scale means your pooled coins can be lent out or otherwise put to work better than small amounts. In return for pooling your cryptocurrency you can earn tokens, interest, or rewards.
It can get very complex, is certainly not for beginners. Playing around with it with a few hundred pounds worth of crypto will probably result in a loss. By all means, learn by doing, but we've heard the strategy isn't profitable with small amounts.
Should You Trust These Platforms With Your Money?
Don't invest a significant portion of your money into any of these services until you understand what you're doing and understand the risks.
Even then, many of these platforms are unregulated, and all of them are operating at the wild frontier of finance and technology.
With many of these methods, you're basically taking a risky asset (crypto), and injecting it with an additional layer of risk to make it bleed out an income for you.
Even to use the BlockFi or Coinbase credit cards, it looks like you will need to own at least some crypto on their platforms.
Mining is by far the least risky crypto hack, as the only upfront investment is into computer technology that you keep in your home office. That's something physical, with an easily understood resale value. You're not buying crypto directly.
Of the interest producing methods, the one I put the most faith in is the BlockFi interest account – I'm actually using it myself, if only for a small portion of my overall portfolio.
As with anything to do with crypto, you just can't know how safe it ultimately is. The whole crypto experiment could end in a bang if people lost confidence in it.
We've seen Bitcoin prices increase 1,000-fold – what's to stop it from decreasing 1,000-fold?
Until it can be used properly as a currency, crypto will continue to be a largely speculative corner of the investing market – for good and bad.
What do you think? What do you think about crypto investing? Join the conversation in the comments below!
Written by Ben
Featured image credit: Jorge Puente Palacios/Shutterstock.com