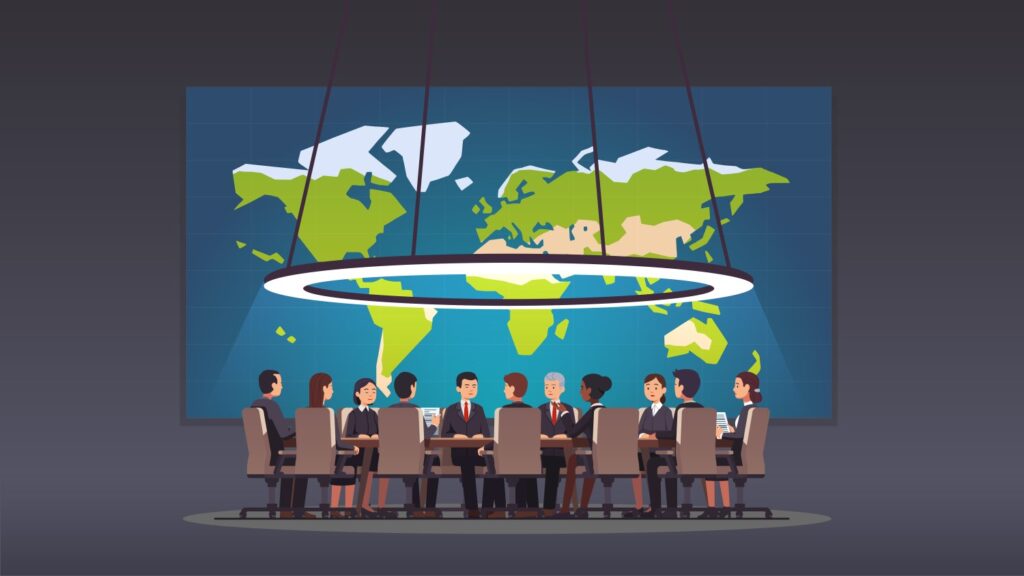 Clean Energy stocks are well into an established bull market run.
It's a sector with serious momentum behind it: when we recently looked into the most popular funds amongst UK investors, a fund containing only clean energy stocks was in at number 3, wildly ahead of all other industry specific funds, and even ahead of general US S&P 500 funds.
Even if you don't really care about all that green stuff, and just want your portfolio to make you some serious flipping moolah – then clean energy is looking more and more each day like it should be a part of your portfolio too.
There are sound reasons to believe that the momentum behind this sector is a long way from over yet, with many wind and solar energy companies very much still at the initial stages of the technology's potential.
And with Western governments lining up behind clean energy and throwing everything but the kitchen sink at it from their taxpayer's money, you'd be swimming with the tide by allowing your money to tag along for the ride.
Should you jump aboard the clean energy bull run? And which stocks have the best outlook? Let's check it out!
Offer time: Free-trading investment platform Stake are giving away a free US stock worth up to $100, to everyone who signs up via the link on the Money Unshackled Offers page. Stake has a huge range of over 3,800 Stocks and ETFs – including the clean energy stocks mentioned in this video!
The New Energy
Investors used to get their energy fix from a cup of Texas Tea, but now oil is falling out of favour.
The smart money is assumed to be in clean energy, but so few companies are self-sufficient – is it all good feelings and ideology?
The overtly dominant position of governments in the West is that clean energy is a good thing, and are very pro subsidising it until it reaches an advanced enough stage to survive in the open market.
Only Trump's America remained opposed.
Wind and solar power are assumed to provide unlimited cheap energy, but they are in fact very capital intensive.
To make much energy, you need to litter the countryside in very expensive tech; compared to gas power stations, which already exist and for which the gas burned is very cheap to source.
The question of whether cost effectiveness takes another 10 years, or 100 years, or never, seems to be largely irrelevant – governments are committed to transitioning away from fossil fuels.
Investing For Fundamentals
Don't worry – we're not about to suggest you should invest your money based only on what is popular with world leaders at Davos – although it often does help to go with the flow.
We also demand good fundamentals from our investments. But when researching the industry, we were reminded how just so few clean energy stocks have sound fundamentals!
They're mostly either loss making, or are propping up revenue by taking on an absolute tonne of debt to buy their assets with.
Loss Making Debt Guzzlers
Although clean energy companies are likely to continue receiving a tonne of subsidies over the next decade or so, we like our assets to be productive under their own steam.
You can keep a coma victim alive for years on a life-support machine, but remove the machine and they're done for.
Our investments need to be able to stand on their own two feet.
The many green stocks which are loss making and heavily indebted, and yet are still valued at billions of dollars, are most at risk of being caught out if subsidies were to dry up.
With that in mind, we want to pick stocks with a proven track record. And with clean energy, there is a strong argument to invest at stock level, rather than through an ETF.
Back in the early 20th century the invention of the car looked set to change the world too, and it did. But there were more loser stocks in the car industry than winners.
Using popular iShares Clean Energy ETF (INRG) as an example, the sector average PE ratio is very high at 32 – probably because so many of the component stocks don't make any earnings!
There are a lot of shaky looking companies in the industry which will get caught up in an ETF.
Top Clean Energy Stocks
#1 – Renewable Energy Group (REGI)
In our view, this stock looks the best of the bunch in terms of fundamentals, and (MU co-founder) Ben has just added it to his portfolio. This $2.2bn company has a PE ratio of just 5 – it's dirt cheap, in fact it's the second cheapest US listed clean energy stock.
On popular stock picking analysis site Stockopedia, it qualifies for 6 screens, which is high praise indeed – a decent stock might normally qualify for 1 or 2.
This is saying that 6 tried and tested stock picking methodologies would choose this stock above others – for comparison, this is 1 of only 13 US stocks out of 10,000 to appear on at least 6 screens.
So what does it do? REG is a producer of biofuels, which are used mainly to power industrial vehicles like lorry fleets.
Asking America to replace its entire fleet of lorries with Tesla trucks would likely bankrupt most businesses.
However, just switching the fuel of lorries to a compatible diesel made from plants is a significantly cheaper, easier and therefore a more realistic and likely green solution.
Going back to the financials, revenue – which ultimately drives profits – was climbing strongly every year to 2019, but projections for the next 2 years are lower.
This is understood to be coronavirus related, with a current reduction in travel of all kinds lowering the demand for fuel.
It scores well for overall financial health, but Stockopedia was throwing up a warning on the potential accuracy of the accounts, telling us we should look into this further.
On closer inspection, it was because they have a big chunk of profits that exist on paper only, not yet received as cash – but this is normal practise in the sector, and that money is guaranteed.
It's from REG's main subsidy, a tax credit resulting in around a $1.25bn windfall of government cash, which is recorded in earnings but just hasn't yet been physically paid by the government. So not a problem.
Its liquidity is fantastic, and unlike most of the industry, this green stock has no net debt – instead, it's sat on a couple hundred million dollars of net cash!
The downside? There is no dividend.
So you'd be buying this stock solely for expected capital growth in an evolving energy landscape.
#2 – Wind Energy
In the US, the Democrats would cover the countryside in wind turbines and solar panels if they were in power, with 500 million new solar panels and 60,000 new wind turbines wanted by 2025.
If Joe Biden wins in November 2020, expect this to be the immediate plan. If it's a Trump win, then the plan simply gets delayed by 4 years. But a splurge on wind power is sure to happen sooner or later, and as investors we intend to be ready.
The obvious big boy of the scene is NextEra (NEE) Energy, a $150bn goliath in the wind industry.
But its forward looking PE ratio is 125, which makes it ridiculous as an investment, just shy of being the most expensive stock in America.
Also, its net debt is through the roof at $45bn dollars, around 10x its expected 2020 profits.
Broadwind (BWEN) though is a pretty good dark horse in the race, which produces parts for wind turbines. First, it is a small cap stock at just $75m, tiny compared to NextEra, and so has loads of room for growth.
It hasn't turned a profit recently – but on further digging it is expected to start turning a profit from this year. That would give a PE ratio of around 13 – not bad at all.
It doesn't pay a dividend, which is normal for a stock this small still very much in growth-mode.
And its debt is high at $23m – but if profits hit $7m by 2021 as expected, this would be just a 3x debt ratio. Acceptable by any standard.
#3 – Silver
Until recently, all silver was good for was sitting in a vault and looking impressively valuable.
But now silver has a significant industrial application – not only is it used heavily in the production of electric cars, it is also essential in the production of PhotoVoltaic cells, the building blocks of solar panels.
As we've just said, when the Democrats are next in power the plan is to build 500 million new solar panels, each one built using silver.
The 2020 election aside, over the next couple of decades we're sure to reach a position from one government or another where solar panels get built in bulk in the deserts and open plains of mid-USA.
And when that happens, silver's price will surely skyrocket.
You can invest in physical silver through an ETF, or you can invest in a silver mining stock. The benefit of investing in a commodity producer is that you can get paid dividends – and cash is king.
Pan American Silver (PAAS) is a Canadian headquartered stock traded on the Nasdaq which operates out of silver mines in North and Central America.
The company has strong revenue growth which hasn't always translated into strong profits, but its profit projections look promising.
Essentially though, the share price of this stock tracks more or less to the silver price – but with a dividend thrown in for good measure.
What Happened To Oil?
Oil enthusiasts can take solace that while high PE ratios run riot in the clean energy sector, dirty energy stocks can be snapped up for next to nothing.
This is reflected in the current rock bottom oil price, and in the ridiculously low share prices of oil stocks.
Exxon Mobil (XOM) has a balance sheet of net assets worth $192bn, but its shares are priced at a market cap of only $144bn.
Don't underestimate Big Oil – they have seen the writing on the wall, and Exxon alone invests $1bn a year into R&D science for new energy technologies.
The oil companies that we think of as "dirty energy" today might be the leading hydrogen or fusion energy producers in 20 years' time. If they don't invent the winning formula, they'll buy the company that does!
Which energy companies are in your portfolio? Let us know in the comments below!
Check out the MoneyUnshackled YouTube channel, with new videos released every Monday, Thursday and Saturday: