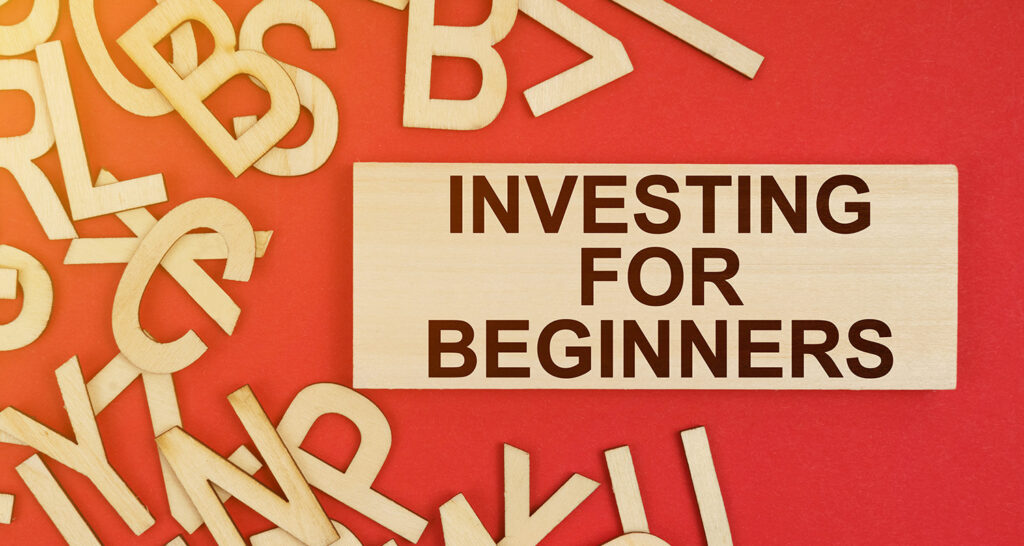 To many people the reason why you invest is blindingly obvious but if everyone knows, then why isn't everyone doing it? Many people don't realise how important investing is – and if you're new to this channel you might be one of them. Others might simply be overwhelmed and don't know how to begin despite wanting to.
Well, you're in the right place. Today, we're going back to basics with a complete beginner's guide to investing. We're covering:
Why you need to invest
What returns you can expect
Whether you should do it yourself or have someone do it for you
When you should go with a Stocks & Shares ISA, SIPP, General Account, or LISA
Which platform you should invest with
What investments you should buy
Where you can do research
And how much you can lose and how safe your money is.
If there's anything that's unclear, please let us know down below and we will do our best to help you out.
Alternatively Watch The YouTube Video > > >
Why You Need To Invest
"If you don't find a way to make money while you sleep, you will work until you die" – Warren Buffett. A very poetic and sombre thought but very true, nonetheless.
There are many different reasons why somebody might invest but generally most people invest with the intention to have their money make more money. Hopefully, one day you can invest enough so that you can stop trading your time for money through working a job and can retire. The more you invest and the better return you get, the sooner you can retire if you wish.
Maybe retirement is not even on your radar yet but we're betting that you'd like to make more money, so you can buy more of the things you want, so in this case why not get your money working hard for you.
And if that's not enough to convince you of the benefits of investing, then maybe this more depressing fact will. The annual inflation rate in the UK jumped to 3.2% in August 2021 and is set to continue climbing to a predicted 6%, so if you don't invest you will be fighting a losing battle and your money will be constantly falling in value in real terms. Wealthy people have always invested, and you should too!
What Returns Can You Expect?
Unfortunately, short-term expectations about how much money you can make investing can often be totally unrealistic. You might have heard that someone made a killing investing in a particular stock or in Bitcoin, or whatever it might be, and was able to retire in their early twenties. The fact is that these success stories are few and far between – almost mythical.
Someone asked me whether it was worth investing as they'd seen you could start from £1 and someone they knew had made £1,000. It is indeed very easy to make £1,000 investing but it's never going to happen from a single £1 investment.
The good news is that you could very realistically make £1,000 in a single year if you invest £10,000 or more. Over the last 30 years, the S&P 500 – which is the 500 largest US stocks – has returned 10.4% per year on average. For 19 of those 30 years the return exceeded 10% and 4 of those years exceeded 30%.
It's really important to understand that your investment returns will almost certainly not be in a straight line. Some years will have devastating losses while others – as we have seen – will make you epic profits. Investing is a long-term game, and you've got to think of investing as a lifestyle choice and something you will do forever.
The other good news is that while peoples' short-term expectations are unrealistic, you will probably underestimate how much money you can make in the long-term. With a 10.4% annual return over 30 years, just a single £10,000 investment would morph into over £193,000. You could very easily become a millionaire by investing if you decide you want to.
Should You Do It Yourself Or Have Someone Do It For You?
Broadly speaking you have 3 choices:
Option 1: You can do it all yourself, which will be the cheapest option and the most fun. With some investing sites and apps, you can now even invest for free. You will also have the widest choice of investments when you do it yourself and this is what we do.
Option 2: You can go to a financial advisor, and they can do it all for you, but this is very expensive and we're certain you can do a better job yourself if you spend a little time learning. Usually, this option is reserved for high-net-worth customers who have at least a couple of hundred grand to invest. This option is likely to be only worthwhile for those who have complex tax planning to consider and for those whose finances are far more complicated than a normal person.
Option 3: You could use a robo-investing service. On the whole these are reasonably priced and will assess whether an investment is suitable for you and carry out the investing on your behalf. If you're the kind of person who will never feel comfortable doing it yourself or you'd simply rather not have the hassle, then robo-investing would be a good shout.
Which Account Should You Invest In?
Before you choose your investment platform, which we'll look at next, you should first choose what account types you want to use. These include Stocks and Shares ISAs, SIPPs, General Accounts, LISAs, and a few others. We think everyone should probably have a Stocks and Shares ISA, and a SIPP and here's why.
A Stocks and Shares ISA is a tax efficient account that allows you to invest without paying some taxes such as capital gains tax, and some dividend taxes. Think of it as a wrapper that protects your investments from the taxman. You can sell your investments and access the money at any time, so this is likely to be your main investing account. You can only invest £20k a year as it stands right now, and you can only pay into one Stocks and Shares ISA each year.
Another popular account is a SIPP or self-invested personal pension. These are awesome for consolidating old workplace pensions into, give you enormous freedom in what you can invest in, and tend to be very low-cost. However, if you're employed and saving into a pension you will likely want to prioritise your workplace pension as you get employer contributions with this, which you are unlikely to get with a SIPP.
As SIPPs are just a type of pension you won't be able to access the money until age 55, and this is likely to rise in future.
With General accounts you have total freedom; you can open as many as you like and invest as much as you like. Any investment gains or dividends you earn though will be liable for tax.
A Lifetime ISA is an unusual account in that it's used for either your first home or for retirement savings and has strict access limitations. If you are considering using a LISA we urge you to read our full LISA guide here.
Talking of guides, we have guides and best-buy tables for most of the stuff we're talking about today, so check those out here.
Which Investment Platform Should You Choose?
If you're a beginner we're guessing you want to pay as little as possible in fees – at least until you have learned the ropes. The more expensive platforms tend to have better service and a bigger investment range, but you do pay for this.
We've got a thorough comparison of the best ISA platforms here, so head over there if you want to read up some more. For now though, let's briefly look at a few of our favourite commission-free investing platforms that let you choose your own investments.
InvestEngine is currently our favourite. They offer a growing range of ETFs (more on what ETFs are in a moment) and they have zero charges. There are no set-up fees, no dealing fees, no account fees, and no foreign exchange fees. There are no fees from them whatsoever on the do-it-yourself side of the platform, which is awesome.
InvestEngine only offers ETFs, which we think is ideal for beginners because it keeps things super simple, and they've just added a feature that breaks your ETFs down by countries, sectors and companies, so you can see exactly what your portfolio is invested in.
We work closely with InvestEngine and new investors who use our link will get a £50 bonus when they deposit £100 or more. Full details are listed on the MU Offers page, linked to here.
Our next favourite is Trading 212 but at time of filming they are closed to new investors. They will eventually be reopening but we don't know when this will be. Trading 212 is almost free, but they do charge 0.15% in foreign exchange fees.
Trading 212 has an incredible range of stocks and ETFs considering it's a commission-free app. But be careful which account you sign-up for; Trading 212 also offer CFDs – which is a type of derivative. We think beginners should avoid CFDs completely due to the high chance of losing all your money. As we already mentioned, an ISA is probably your best bet.
When they do reopen to new customers again, you'll be able to get a free stock valued up to £100 with our special link (full details on MU Offers page) – join the waitlist now and secure your free stock with this link.
Freetrade is another of our favourite commission-free apps. They too have a great selection of ETFs and stocks and have zero charges when you trade. However, out of the platforms we've mentioned in this video they do have the highest fees as they charge small amounts for an ISA account at £3 a month and have a larger foreign exchange fee at 0.45%.
New customers who use our link will get a free stock worth up to £200 (full details on MU Offers page).
If you don't want to invest for yourself and intend to use a robo-investing service instead, check out the written guide on robo-investing here.
In short, our favourite robo-investing platform is also InvestEngine, one reason being that they are the lowest priced at just 0.25%, which is insanely cheap compared to all the competition. FYI, they offer both a DIY service (which is free) and a robo-investing service (for a rock-bottom fee).
And Nutmeg, the market leader, has a competitively priced option at 0.45%, which is their 'Fixed Allocation' style. Welcome offers for both of these are also on the MU Offers page.
What Should You Invest In?
We've covered a lot of ground so far, but now you need to decide what to invest in and there's a lot of noise everywhere leading unsuspecting noobies down the wrong path. Beginners often associate investing with buying Bitcoin, but cryptocurrency is pure speculation and highly volatile. It might be okay to speculate with a very small percentage of your money, but the bulk of your investments should be in funds containing global stocks and maybe some government bonds and gold.
Also, much of the excitement of investing comes from buying individual stocks and getting rich quick, and that is probably why many of the investing apps gamify investing. If you boot up an app like Freetrade or Trading 212, they place popular stocks and trendy themes in prominent positions within their apps. You can't blame them because that is likely what most of their customers want.
Avoid the top movement tables and trends, avoid speculative punts on stocks, and avoid any investment which gives 3x exposure using leverage. And as a beginner avoid shorting, which aims to profit when something goes down. We think beginners should ignore all this noise and build a portfolio of ETFs that track global stocks. An ETF is simply a fund that holds a collection of securities such as stocks.
For example, the Vanguard FTSE All-World ETF (VWRL) invests in stocks from all around the world and contains almost 4,000 stocks including for example big names like Apple, Amazon, Nestle, and Toyota. An investor who builds a portfolio like this is placing their trust in the economic growth of the world's biggest and best companies.
Our personal choice and what we invest in ourselves is what we call the Ultimate Portfolio, which contains just 5 carefully selected ETFs which have been chosen for their low cost, tax efficiency, and general awesomeness.
Where Can You Research Investments?
When investing in ETFs you can't beat the website JustETF.com and the ETF provider's own websites. JustETF.com has a free-to-use ETF screener that allows you to filter down so you can find ETFs in areas that you want to invest in. But before taking the plunge we always check out the ETF provider's own site to examine further. Some of our favourite ETF providers are iShares, Vanguard and Invesco.
If you're investing in individual stocks, you really need to analyse stock data and be able to screen stocks for good fundamentals. We use a site called Stockopedia, which is truly fantastic but it's not cheap. Fortunately, we have arranged with them a 14-day free trial followed by a 25% discount for new customers through this link.
The best free site is Yahoo Finance but it's worlds apart from the premium sites like Stockopedia!
How Much Can You Lose And How Safe Is Your Money?
Investing is risky and you could lose all your money but invest wisely across a diversified portfolio of ETFs and this is highly unlikely.
The largest crash for the US S&P 500 in modern times was the global financial crisis from 2007, which saw losses of 57%. Looking back to 1929, the Great Depression witnessed a crash of 86%, but a lot has changed since then with far better regulation of financial markets, so we doubt it could ever be this bad again.
If you invest in individual stocks, you could very likely see even bigger declines than what we just looked at and it's a very big possibility that an individual stock might never recover. If you invest in a broad index fund such as an ETF tracking the world you have history on your side, which has seen valuations only ever increase in the long-term.
In terms of how safe your money is with your chosen platform, it should be protected by the Financial Services Compensation Scheme, which protects your investments up to £85,000 but do check. Your platform also has to segregate customer money from their own.
Note, that the FSCS doesn't protect you against picking a dud stock but rather protects against platform failure.
There's a lot more we want to cover but are conscious that it might be too much detail in a beginner's guide. We hope you have found this guide useful and if you did get value consider subscribing to the email list here.
As a beginner investor, what were your biggest investment fears? Join the conversation in the comments below.
Written by Andy
Featured image credit: SkazovD/Shutterstock.com