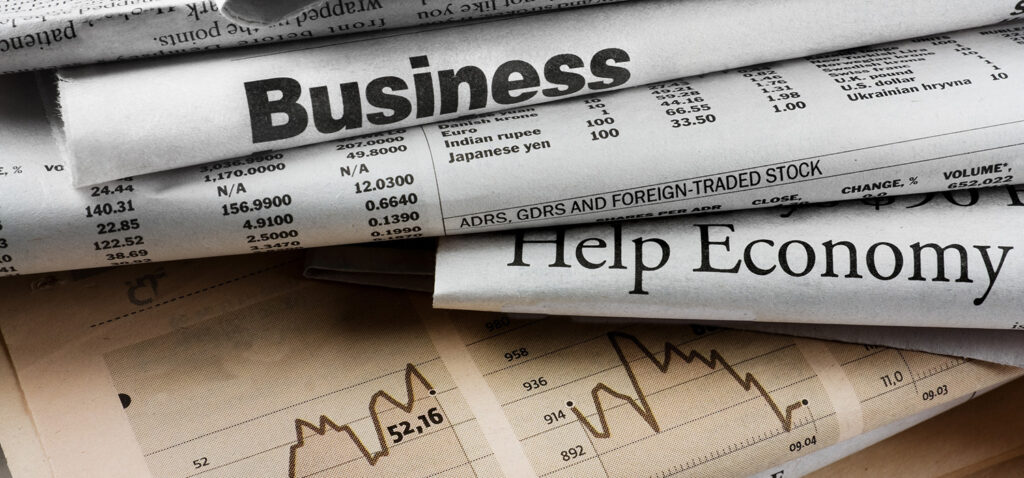 Hello and welcome to Money Unshackled News. The headlines:
EFFing Crisis: Energy bills set to rise by £400, empty shelves at the supermarkets set to ruin Christmas, and no fuel at the pumps.
15% global minimum corporation tax rate to be imposed. Are consumer prices set to rise as a result?
US bank JPMorgan Chase launches in Britain offering 5% interest on savings.
Average salary per head at Vanguard is revealed as a whopping £195k.
Crypto-trading hamster is now beating world's top investor Warren Buffett and the S&P 500.
Deutsche Bank predicts a 5-10% stock market correction before the year end. Are you prepared?
Britain's total rent bill falls by £5bn despite rising rents as more young people stay living with parents.
Twitch hack has revealed how much revenue the platform's biggest streamers make.
And finally, Rishi Sunak reportedly plans to slash student loan repayment threshold, costing graduates billions.
We've gathered all the latest money news from the past few weeks that matter most to your finances. If you find this financial news bulletin useful then hit the like button and let us know down in the comments. Let's check it out…
Don't forget to check out the Money Unshackled Offers page where you'll find free stocks, hundreds of pounds of free cash in welcome offers, and discounted memberships to stock analysis tools like Stockopedia. Stockopedia will help you pick stocks like a pro, and with our link you'll get a free 14-day trial followed by a 25% discount.
Alternatively Watch The YouTube Video > > >
'EFFing crisis'
Brace yourself for the 'EFFing crisis' this winter – that's "E F F", for energy, fuel and food. Energy bills set to rise by £400 for millions of households in the spring as gas price soar to record highs!
Food and fuel shortages are set to continue for months ahead with prices skyrocketing. There are rumours circulating that Christmas will be cancelled due to an escalating food crisis with many families having to go without Turkey or pigs in blankets this year.
More serious than that though is the surging cost of wholesale gas, which is pushing up gas and electricity prices across the country. According to power-technology.com the wholesale gas price is up by 300% year-on-year.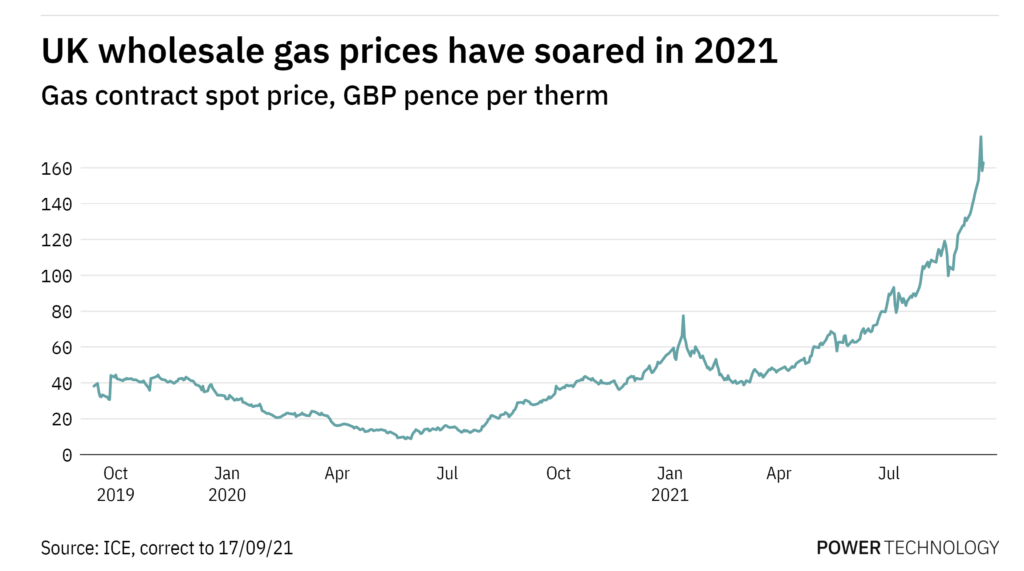 Consumers have been somewhat protected from an immediate serious price hike due to the energy price cap. The cap was increased on 1 October, meaning about 15 million households face a 12% rise in energy bills. However, the Energy regulator, Ofgem said the cap will go up again in April, the next time it is reviewed. The Independent are reporting that bills will be going up by a further £400!
The energy price cap is another failed model by the UK government. It is designed to control the amount that suppliers can charge customers for each unit of energy, making sure prices are fair and reasonable.
This sounds good in theory but it's destroying the entire business model of energy companies who are now being forced to sell energy at a cheaper rate to their customers than what they can buy it for themselves in the wholesale market.
Energy companies have been dropping like flies and Omni Energy predicts it will be the 13th UK provider to go bust. The Lancashire post reports that as many as 60 energy companies could collapse before the year is over, reducing the number of suppliers to as few as 10. And then the government will no doubt allow the prices to increase when it's too late, by raising the cap after these companies have gone bust.
Martin Lewis, consumer champion, has criticised the government calling them short sighted. Allowing the energy sector to be decimated in this way will have long-term effects on the cost of energy, since good competition drives down prices.
Global Minimum Corporation Tax Imposed
Ireland scraps low corporation tax to fall in line with global peers according to City A.M. Ireland is set to hike its competitive corporate tax rate from 12.5% to 15%, as the country signs up to the global tax reform. The G-7 and G-20 nations agreed earlier this summer to join forces to tackle tax avoidance and harmonize rules across the globe.
Almost 140 countries have taken a decisive step towards forcing the world's biggest companies to pay more tax, with plans for a global minimum corporate tax rate of 15% to be imposed by 2023.
While many will rejoice, this is bad news for the consumer as price rises will surely follow.
The Republic of Ireland had one of the most attractive rates for corporations in the world at 12.5% and had, until now, refused to join the plan. Its low tax rate had previously drawn in tech giants like Apple and Facebook, who both centre their European operations there. Despite the tax hike in Ireland, it still leaves their tax rate significantly better than in the UK, which is set to rise to 25%.
We here at Money Unshackled have long campaigned for low corporation tax here in the UK, arguing that it attracts the biggest and best companies and encourages entrepreneurship. Ireland has been a shining example of this. As an outsider looking in it would seem that Ireland has been coerced by more powerful countries to conform to their will.
If this was a company working with another company in cahoots to set prices it would be labelled as collusion and would be illegal. Seems like collusion isn't criminal when it's between governments.
JPMorgan Chase Launches In Britain
In less depressing news, US bank JPMorgan Chase has just launched in Britain with an online current account. According to CNBC, it marks the first international expansion of JPMorgan's consumer bank brand in its 222-year history.
It offers customers 1% cashback on most spending for a year, 5% interest on savings made when you round-up purchases, and fee-free debit card use abroad. Although 5% interest sounds epic don't get too excited about this particular feature. The fact that it only applies to round-ups means you'll be getting 5% on next to nothing, not your entire savings.
It's hard to care about current accounts as they are all so similar, but at launch, JPMorgan Chase do seem to be attempting to disrupt the market with some industry leading features. It's fee-free debit card use abroad will be much appreciated now that travel is opening up again, and it also gives you the ability to split your current account cash into different 'jars', which we think is an awesome feature.
These jars have their own separate current account number, and you can use your debit card to spend from the account of your choice by selecting which account to use via the app when you make payments. The idea is to help people with budgeting and saving. We both currently use spreadsheets, and this might be perhaps the first time we can close the spreadsheet for good.
Average Salary at Vanguard Revealed
If you've been thinking of a career change recently then you might want to consider applying for a job at Vanguard. According to efinancialcareers, the average pay per head for the 510 employees in Vanguard's European business is £195k. This was an increase on the £160k average per head that Vanguard paid in the previous year. If anyone from Vanguard is watching, note we are both available… part time only of course.
Crypto Hamster Beats The World's Top Investor
A crypto-trading HAMSTER is now beating the world's top investor Warren Buffett and the S&P 500. Since June, the hamster is up by about 20%. The Germany-based anonymous owner of the furry investor describes him as the "world's first crypto hamster".
The hamster runs on an "intention wheel" that chooses one of 30 different cryptocurrencies to trade, and the buy or sell decision is determined when the hamster runs through one of two "decision tunnels". Special thanks to The Sun for this important news.
Stock Market To Fall 5-10%
In stock market news, Deutsche Bank predicts a 5-10% stock market correction before the year end, reports Yahoo Finance. In the lender's latest survey of more than 550 market professionals, it found that 58% of respondents forecast a change of up to 10%, a cautious sign that the bull run could come to an end.
The survey, which was conducted between 7 and 9 September, found that the biggest risk to the current relative market stability was new variants of COVID-19 that bypass vaccines, with 53% of those surveyed most concerned about this factor. This was followed by concerns over higher-than-expected inflation, weaker-than-expected economic growth, a central bank policy error, and waning vaccine efficacy.
Other causes for concern included geopolitics, fiscal policy being tightened too quickly, a tech bubble bursting and worries about the debt burden. In short, there seems to be a hell of lot to be worried about right now, but as always, we will be continuing to drip feed as much as we can into the market and riding out any temporary declines.
Britain's Rental Sector Shrinks By £5bn
In property news, Britain's total rent bill falls by £5bn despite rising rental prices, as millennials jump on the housing ladder… and Gen Z stays at home with Mum and Dad, reports thisismoney.
As everyone is already aware, individual rents have been massively increasing, but in what is some very surprising news, the total rental market across Great Britain fell by 8% to £57.3billion in 2021, down from a peak of £62.4billion in 2018, according to new research by Hamptons International.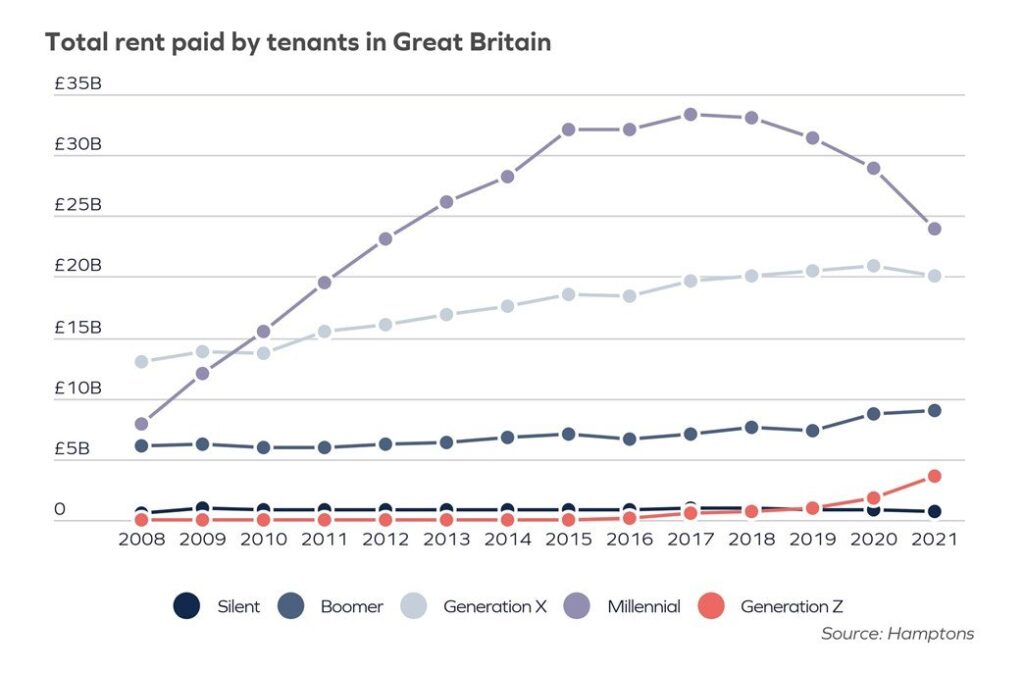 This chart shows the total amount of rent paid by each generation by year. Millennials (that's those born between 1980 and 1996) dominate the rental market right now but is dropping sharply as they start to buy their own homes. However, the problem is that Generation Z (that's those born between 1997-2012) are not replacing them fast enough causing the rental market to shrink. Generation Z may skip renting altogether and only fly the nest to buy. The rental sector is likely to continue shrinking as a result.
We're both shocked by this shrinking rental market as we had just assumed that it must be growing due to an increasing population and extreme difficulty of buying. What doesn't come as a surprise though is that individual rents continue to rise, increasing 7.4% in August compared to the same month in 2020.
Twitch Hack Reveals Earnings Of Streamers
A recent Twitch hack has revealed how much revenue the platform's biggest streamers make. Twitch, the videogame streaming platform owned by Amazon suffered a data breach, with information leaked online.
Streamers on Twitch typically generate revenue through advertising, sponsorships and tips from viewers upon achieving certain viewership metrics. Twitch also cuts special deals with its most popular streamers for additional income.
It has been revealed that a Twitch channel called Critical Role is the service's number one earner, raking in $9.6m (£7.1m). Not bad for playing some computer games.
However, don't quit your day job just yet. According to the Washington Post, many of the listed top streamers make less than minimum wage. While the big names do indeed make millions of dollars, further down the list of Twitch's top 10,000 highest paid streamers, payouts drop off steeply, to the point that many are not even making a liveable wage off Twitch alone.
10,000 streamers might sound like a big list and something that you could break into but there are around 9 million streamers on Twitch, so your chances of breaking into the very top ranks are slim at best.
Rishi Sunak Plans To Lower Student Loan Repayment Threshold
Students face huge loan repayments as Rishi Sunak is considering plans to slash the salary threshold for when repayments begin, reports the Daily Mail. Repayments would change from the current £27,295 to £23,000. The National Union of Students said it would be 'totally opposed' to such a reduction.
The current student loan system is a farce. Most former students who started uni after 2012 will never pay back their loans due to low earnings and the fact that the average student now graduates owing in the region of £45,000. The government estimates that more than half of the loans will never be paid back. As such, student loans should be considered a tax on education rather than a normal loan.
However, a retrospective alteration to the terms of the repayment threshold would save the Treasury as much as £2billion a year and would cost graduates an additional £386 per year. The NUS said to the Financial Times, 'The injustice is simply astounding.'
We can't see how such action can even be legal. Millions of students have taken out student loans based on a set of agreed-upon terms. In no other commercial arrangement can the terms be changed at a later date, so why on earth do the government think this is even a possibility?
How do you plan to make your millions? Will you be following the Crypto Hamster, streaming games on Twitch, or getting a job at Vanguard? Join the conversation in the comments below.
Written by Andy
Featured image credit: Dmitry Nikolaev/Shutterstock.com