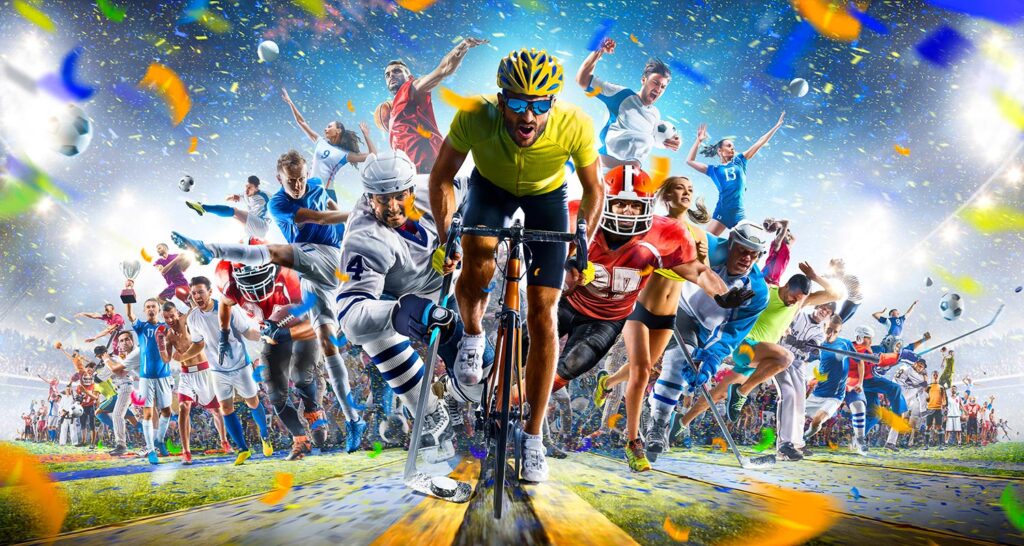 Do you want to make easy money, sitting on your backside, with a beer in one hand and a pizza in the other, and the football playing on the big screen in the background? This doesn't sound like the sort of environment to make money but with matched betting you can make a few hundred extra quid a month tax-free from home – You don't even need to like sport or gambling!
You can make good money in just half an hour a day but the serious matched bettors who are either prepared to put in more time or streamline their approach can make several hundred quid a month or more.
In today's post we're sharing our top 10 tips to supercharge your matched betting profits, so you can make more money, faster!
One of the main players in the matched betting market is Oddsmonkey. Oddsmonkey provide the tools and guides that will allow you to supercharge your matched betting profits. We have free trials and discounts when you sign-up to OddsMonkey through our offers in the Matched Betting area.
Alternatively Watch The YouTube Video > > >
What Is Matched Betting?
For a detailed explanation feel free to go back and check out our introductory matched betting guide. In brief, matched betting is a technique to unlock the free bets offered by the bookies, turning them into cash that you can bank.
For most of the offers (and if done correctly) normal gambing risk is removed, but human error doesn't make it fool-proof as you may follow the instructions incorrectly.
Gambling sites love to entice their customers and potential new customers to gamble, and they regularly chuck free bets to keep 'em gambling. Don't be a sucker and fall for this. Instead, beat them at their own game. At first you want to rinse them for their new customer offers like "bet £10 and get £30 in free bets".
At any one time there could be between 50 and 100 such offers, with several hundred quid up for grabs. As they say in Pokémon, "Gotta Catch 'Em All".
The reason we can say it's practically risk-free (but we must reiterate the human error thing again!) is because you never have to risk your money by betting on an outcome to come true. You bet on both sides. For example, you place a bet for say Man United to beat Arsenal, and then you place another bet for Man United not to beat Arsenal. The technical jargon for this is that we placed a back bet on Man United to win and also a lay bet on Man United.
You have covered all potential outcomes. The end result is you lose a few pence, which is the bookmaker's profit margin, but you unlock the free bet.
You repeat the process using the free bet, and you typically earn around 70% of the value of the free bet as profit – turning a £30 free bet into £21 easy profit. It's that simple. Now repeat something similar for about 40 or 50 bookies!
Once you've raked in all that easy money, you then need to move on to what's known as the 'reload' offers, which is just a cool name for existing customer offers. Don't be tempted to quit at this point: for those who are prepared to learn and use the tips and tricks like those we're about to share, 'reload' offers can be way more lucrative, and in a way it's also less effort because you don't have to open new accounts.
Some matched bettors even claim to make £1,000+ a month using 'reload' offers. Now that we've covered the basics, let's jump into the tips that will supercharge your matched betting profits.
Tip #1 – Use Matched Betting Software
There are a few sites to choose from but one of our favourites and today's sponsor is OddsMonkey. We say this sincerely that you absolutely must use software if you are doing matched betting.
OddsMonkey will collate all the best available offers, so you don't waste time sourcing them yourself. And they create excellent written and video guides that walk you through each and every offer step-by-step. Their support teams are active 7 days a week if you need help!
But the most vital tool of all is the 'oddsmatching' tool. This is where the magic happens and is worth its weight in gold. They fetch all the live betting odds from all the bookies and allow you to filter on a multitude of different options to find the best matched bet for you.
Within this tool you select an event, and it will tell you exactly what you need to bet to maximise your profits. A typical example would be that you lose 14 pence and presumably you would be doing this to unlock a free bet.
Then there's the forum, where OddsMonkey and other Matched Bettors are active. You might want to join some of the threads to find offers that might not be listed elsewhere on the site. New offers are added daily, so check those out!
Tip #2 – Integrate The Betting Exchange
If you've done matched betting before, you'll know time is the key factor that determines how profitable it is. Having to place a bet on the bookies website and then place the opposite bet on the Exchange is time consuming and a potential weak spot where human error may occur.
Amazingly, the two biggest and best betting exchanges – Betfair and Smarkets – are integrated into the 'Oddsmatching' tool. You will be able to place your Lay bet without ever leaving OddsMonkey.
If you hit the 'Lay The Bet' button your lay bet is instantly placed with the Exchange. You will still have to visit the bookmaker's site to place the back bet, but half the work is now done for you. This was a game changer when we discovered this integration!
Tip #3 – Use 0% Exchange Commission Offer
Betting exchanges make money by charging a commission on players' net winnings. At time of writing there are 0% commission offers for both Matchbook and Smarkets for OddsMonkey customers. This alone could more or less make the OddsMonkey membership pay for itself. Betfair's standard commission is 5%, so gradually you can have quite a large slice of your profits eaten up.
Let's say you're making £500 each month and hypothetically you're winning half of that at the betting exchange. After a year's worth of winning £250 each month at the exchange, you would have made an extra £150 in profit just by using the 0% offer at Smarkets over Betfair.
Tip #4 – Use A Password Manager
Typing your login details in manually each time is a costly waste of time for Matched Bettors with multiple betting sites on the go, when they could be placing bets instead of keying in passwords.
You should always have different passwords at different sites for security in case one should be hacked. That's a good life-rule whether you're matched betting or not. But having different passwords across your betting sites could be time consuming and will be impossible to remember.
We recommend a password manager that manages and encrypts your passwords, so you can safely log in to any site at the click of a button. There are a few different password vaults to choose from, but our favourite is LastPass. It's free to use and if you're only using it for matched betting, then this is all you need.
If you plan to use it for all your non-matched betting stuff and across devices – which we think you will once you've trialled it – you can upgrade to the Premium plan. Check LastPass out here.
Tip #5 – Use A Dedicated Bank Account
Money will be coming at you from all angles when you're raking it in from multiple bookmakers but this can be messy. But an easy way to keep your main bank account tidy is to set up a dedicated bank account for your matched betting transactions.
This will also really help you to keep track of your matched betting profits, and there's no way you can miscalculate when it's all there in a dedicated bank account and as clear as day.
Tip #6 – Set-Up A Matched Betting Email Address
I never did this, and I wish I had. Just as your bank account will be full of matched betting transactions, your inbox will soon be collecting multiple offers for free bets and other promotions – but you could be getting up to 50 emails per day, so you can imagine the mess this will cause.
If you were thinking you could just opt out of these emails – hold your horses. Excuse the pun. It's vitally important that you opt in to all their email marketing because they will send you personal offers, which are often some of the most lucrative.
To maximise profits matched betting is all about speed, so you want all your matched betting emails together.  The majority of bookie emails are useless newsletters, so with time you'll need to learn to separate the wheat from the chaff. You can often do this by scanning the email subject line and you'll have it down to a fine art in no time!
Tip #7 – Mug Bet Regularly
The biggest complaint from those that quit and say that matched betting cannot be done forever is that the bookies can eventually ban you from their free bets – what's known as gubbing.
But don't worry – there are easy ways around this. It should come as no surprise that the bookies don't like matched bettors because they are in effect abusing the system – they're beating the bookies. Bookies want you to lose more than you win.
The bookies have sophisticated systems in place to detect those who are matched betting but there are steps you can take to minimise the chances of your accounts being gubbed. If you only ever place bets that earn you a free bet or you only ever bet the minimum to qualify for free bets, then your matched betting career may be over before it's even begun.
To avoid this, you need to place mug bets on a semi-regular basis. Mug betting is the process of placing matched bets which do not qualify for a free bet or promotion. These bets are designed to hide your matched bets and keep your bookie accounts open.
Tip #8 – Use A Big Bankroll
A matched betting bankroll (also referred to as a cash float by some) is a set amount of money you use for placing your bets at the bookmakers and exchanges when matched betting. If you're new to matched betting take your time and don't have several bets open at once. Doing this makes it possible to start with a relatively small bankroll of, say £50, but we recommend having around £200 to begin with.
A larger bankroll will allow you to bet faster as you can have more money tied up in bets and allow you to place bets with higher odds. For example, if you place a £10 lay bet at the exchange with odds of 8 the exchange will temporarily lock £70 as a liability in case the bet loses.
Once you're up and running and doing matched betting regularly we suggest using a bankroll of around £500 or more. Don't fret if you don't have that amount yet. As you win you can retain some for use as an increased bankroll.
A business would refer to this money as working capital. It is the money needed to keep the cogs turning. As you'll be moving money between bookmakers and your bank account and back to other bookmakers, money can get tied up in the ether. A larger bankroll means you can continue to bet while the money is flying through space.
And on that note, it's a good idea to leave some money in the bookies that you use most frequently rather than constantly withdrawing because having to deposit for every bet is more time lost, when instead you could be betting and moving on to the next offer.
Tip #9 – Go Big During The Big Events
Some free bets can be so small that you might think it's not worth your time. We get that. Rather than doing matched betting continually you might prefer to have breaks and then go heavy during big events like the Euros or the World Cup, The Super Bowl, The Grand National, Wimbledon, and so on.
We're writing this during the Euros and right now the bookies are giving away free bets like there's no tomorrow to both new and existing customers.
Tip #10 – Don't Bet Last Minute
Sooner or later, you will make a mistake. This is okay as long as you minimise the frequency of these mistakes and take action to reduce the size of the loss when they happen.
The best way to avoid problems in the first place is not to bet last minute, especially on the horses. The odds can change rapidly and drastically in the moments before a race. And always double check that the odds at the betting site match those stated on OddsMonkey.
Sometimes the odds will change in between the time you place your first bet and the second, but as long as you are doing it well in advance you will have plenty of time to recalculate and fix the error. Tools like the Unwanted Lay Calculator can help you neutralise erroneous bets.
Just the other day I was foolishly betting last minute chasing the best rating and I accidently placed my lay bet first as I was rushing. The Back bet odds suddenly changed also, and I was looking at a potentially sizable loss. I frantically placed a back bet with no time to think in an attempt to minimise my potential losses.
The lesson to be learnt is don't bet last minute, and bonus tip: always place your back bet at the bookies first before the lay bet at the exchange.
Have you given matched betting a try yet and if not, why not? Join the conversation in the comments below.
Don't forget to check out the latest Matched Betting offers here, which include fee trials and discounts.
Written By Andy
Featured image credit:   Eugene Onischenko/Shutterstock.com