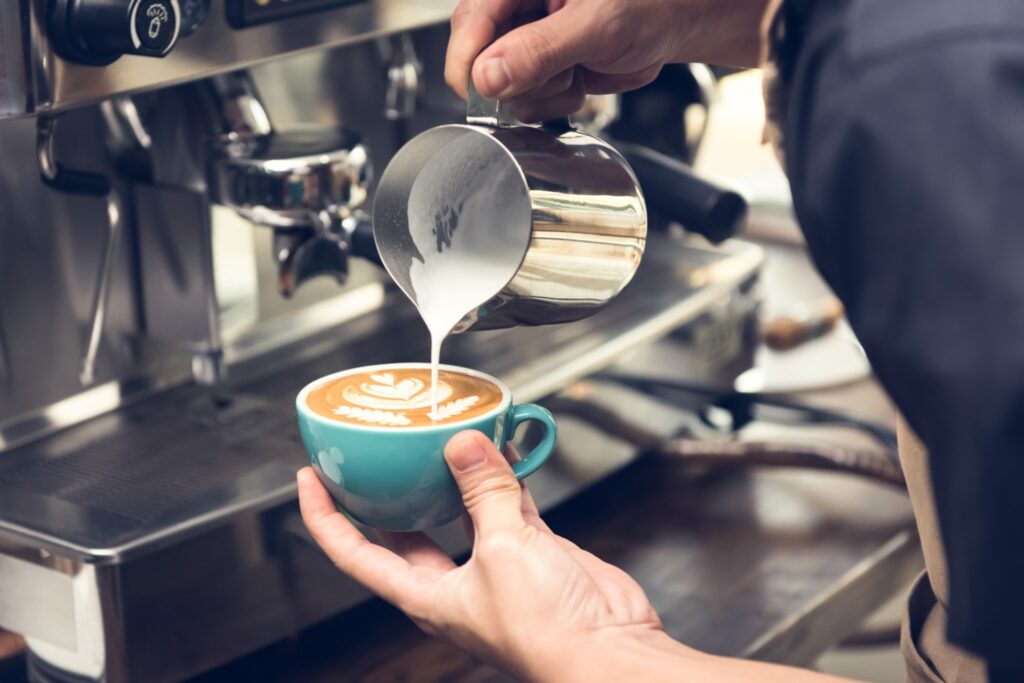 The Financial Independence and Retire Early movement is not very old but it has gained a lot of traction in the investing community.
If you're a financial freedom enthusiast, you'll have probably heard of FIRE. But have you heard of Lean FIRE, or Fat FIRE, or the other types?
We can all focus too hard on retirement and forget that the journey is supposed to be enjoyable too.
The method of FIRE you apply will require sacrifices, whether that be in time, effort or luxuries, so it's good to know that a number of options are available for you to choose from which all arrive at some variation of the same end destination – financial freedom.
By the time you've read this post, you will know what kind of FIRE plan is right for you.
Commission-free trading platform Stake are giving away a free US stock worth up to $100 to everyone who signs up via the link on the Money Unshackled Offers page, so be sure to check that out!
Alternatively Watch The YouTube Video > > >
Many Routes – Same Dream
Freedom means different things to different people. For some it is the freedom to leave a high stress career in favour of doing something you'd enjoy, but which doesn't necessarily pay well.
For others it means nothing less than the jet-set celebrity lifestyle starting ASAP, and never having to do a day's work again.
Others still crave the end of employment but don't need the fancy car or the big house and can find happiness on a campsite or on the road.
There's a FIRE solution for each and every one of them. So, what are the main broad paths you can take to financial freedom?
#1 – Barista FIRE
Barista FIRE is FIRE at its most basic – it doesn't even necessarily end in you leaving the rat race.
All it buys you is semi-retirement, but it is much more achievable because of that.
The idea is simple. You accumulate your freedom fund to cover some of your expenses, but not all.
This might involve setting a target retirement fund size of say £250,000 to pay you a £10,000 a year income in retirement at the 4% safe withdrawal rate. And you make up the difference between your investment income and your outgoings with part-time or enjoyable work.
For many, nothing short of full financial freedom will be good enough. But for those who don't hate work, Barista FIRE offers a sensible half-way-house approach to freedom that's doable for everyone.
In practise, it would work like this – any money you invested during your life up until the age of, say, 50, would be working for you and paying you out a small income thereafter.
If you need £20,000 to survive on in your early retirement, and your investments are giving you an income of £10,000, you only need to earn a further £10,000 from employment once you leave your main career behind you.
The effect this could have on your lifestyle is massive – the difference in happiness between a high powered corporate career and a £10k job can be worlds apart.
A job that brings in just £10k might involve 3 days a week doing something less pressured, or even enjoyable.
Or for those of you making the big bucks, making up a £10k shortfall might involve putting on that business suit for just a few weeks in the year as a contractor, and living the retired lifestyle for the rest of the year.
The second way to Barista FIRE is to let your spouse continue working while you put your feet up, though it would take a special kind of partner to tolerate that set-up!
But as long as SOME money is trickling in from employment to supplement your small investment income, you would technically be doing Barista FIRE.
And FYI: the name "Barista FIRE" comes from Starbucks – one of the original US companies to offer part-time workers health insurance, which makes this strategy possible in America!
#2 – Coast FIRE
Coast FIRE is best described as investing enough money at a young enough age so that you can stop contributions mid-career, live affluently for the second half of your working life, and still achieve financial independence sometime in the future just by "coasting" along.
The goal behind Coast FIRE is to massively increase your savings rate early on in your investing journey by piling money into your portfolio.
There is a mathematical tipping point where the money invested is enough to grow with compounding returns to an amount big enough for early retirement without needing any additional contributions.
If you start early enough, and are in no great rush, you don't need that much invested because you have decades worth of time for it to grow without further effort on your part.
For instance, both of us at Money Unshackled could switch to Coast FIRE fairly soon and it would be job-done.
Our existing portfolios are almost big enough that they would grow over the next 20 or 30 years so that we would be able to retire with a basic lifestyle.
Someone aged 20 could spend 10 years squirrelling away £150k and then stop worrying about investing – 25 years later they could be retiring in their mid-50s with the equivalent of £500k at today's value of money, factoring in inflation.
By choosing Coast FIRE, they could then massively increase their standard of living in their 30s and 40s by not needing to invest further.
So, Coast FIRE is for investors who are happy to buckle down and scrimp-and-save hard in their 20s, and then forget about their investment pot and live life to the max while remaining in work.
In a way, it's the middle-class dream, but without the poverty in retirement that comes from spending all your wages on conservatories and BMWs and forgetting to invest. And all it costs you is a few years of initial financial responsibility.
#3 – Lean FIRE
Lean FIRE is for people who prioritize leaving the workplace over a comfortable retirement. You want to retire in full, asap, and are prepared to live a minimalist lifestyle in retirement as a consequence.
For this kind of FIRE you probably need a pot of around £300k – what is probably the baseline to survive in retirement, which provides a small income but with practically zero home comforts.
For investors on the Lean FIRE path, the baseline is also their finish line.
The principles remain the same as other FIRE types. You save enough money to cover your expenses in your retirement using the 4% safe withdrawal rate.
The main difference is that you have to save much less than people on other forms of FIRE who are going for full early retirement with a good standard of living after the magical retirement day.
The defining characteristic of the Lean FIRE approach is frugality. People that reach for Lean FIRE tend to get there by being very careful with their outgoings and by pinching pennies.
Achieving Lean FIRE is generally well within the means of people with medium incomes.
A 20-year-old Lean FIRE investor aiming to retire at 50 would only need to regularly invest 36% of their required retirement income over the 30-year time frame to reach their goals.
That would be £600 a month for a £20,000 required retirement income, using average stock market compounded returns.
But there are also people with very high incomes that seek to achieve this goal who can be happy with a basic lifestyle in retirement. For them, it might be a case of saving 50%+ of their salaries and FIREing in just a decade or less.
Other solutions involve driving your required early retirement income down by planning to move somewhere cheap, like a Northern town or even another country.
Or sack off the main cost of living – housing – entirely, and live life on the road in a campervan, Scooby-Doo style.
However, for most people, Lean FIRE probably means sacrificing too many things. Is it possible to retire early and not live on the breadline?
#4 – Fat FIRE
If Lean FIRE is the frugal path, then Fat FIRE is the polar opposite. This is the plan you should be following if you plan on being a big spender in retirement.
Fat FIRE allows you to live in the most expensive cities in the world, retire with a big house, give your kids and grandkids lavish private educations, travel when and where you want to, drive a nice car, dine out at nice restaurants, and support your parents or your kids if they ever need help. In short: proper, fulfilling retirement.
Once again, the basic FIRE principles apply – the difference being that you will need a much bigger net worth to be able to retire.
If you're planning on spending £100,000 a year or more in retirement and living a full and activity packed life, you'd need at least £2.5m stashed away to be able to retire on the 4% safe withdrawal rate. That is a lot of money you'd need to accumulate.
If you feel you need a lavish retirement, you're probably not the type to penny-pinch and clip coupons for 30 years in order to get there.
For this reason – coupled with the fact that spending cuts can only go so deep before hitting bone – you will need to focus on growing your income instead.
To get there fast, a normal job isn't going to cut it – for Fat FIRE, you'd need to be a highly paid professional or business owner (or have several lucrative side hustles).
As for how much of your income you'd need to set aside to Fat FIRE: to live a lifestyle based around your current income level, investing around 30-40 percent of your current income over 30 years, or 70 percent over 20 years, should be enough as a general rule of thumb. These are big numbers – if you want to live more lavishly in retirement than your current income would allow (if you stopped saving), you're probably being unrealistic!
You can get to Fat FIRE faster if your business or side hustles will continue to make you money after you've retired.
It might be that you don't need to bother with investing at all – just focusing all efforts on building up a successful business to be your legacy might be a faster (if riskier) solution.
Alternatively, you can get to Fat FIRE the slow way by first getting to Lean FIRE, and then continuing to work and invest for another couple of decades.
Say that Lean FIRE to you is £500k, and Fat FIRE is £1.5m. The first £500k will be by far the hardest part of the journey.
Money breeds money and turning £500k into £1.5m CAN be done, for those willing to wait.
By this point, your monthly contributions will likely pale in comparison to the huge, compounded returns you're getting from the invested funds, and you may decide to stop making contributions at this point and just let the market take care of your pot's growth, Coast FIRE style.
£500k turns into £1.5m in just over 20 years at an 8% annual rate of return, assuming inflation of 3%.
Maybe you aim for Lean FIRE, but keep open the option to switch to Coast FIRE mode and enjoy a semi-retirement with a more laid-back part-time role for 20 years before retiring in full Fat FIRE glory.
#5 – The Middle Ground – Regular FIRE
We're aiming for a middle ground – regular FIRE, somewhere between Lean and Fat. We aint living like paupers in retirement, but nor do we feel the need to work our butts off to get to multimillionaire status.
Though if Fat FIRE were to come within our reach, we may decide to go grab it.
For now, we're aiming for the middle ground by first securing that Lean FIRE baseline and then building from there for a few more years to make our early retirements comfortable and fun.
FIRE to us is full retirement before 50 at the latest, so Barista and Coast FIRE are not ideal for us.
We want our freedoms ASAP, but we're willing to work a little longer to get a freedom that involves a few home comforts!
Which FIRE route are you taking? Join the conversation in the comments below!
Featured image credit: Atstock Productions/Shutterstock.com