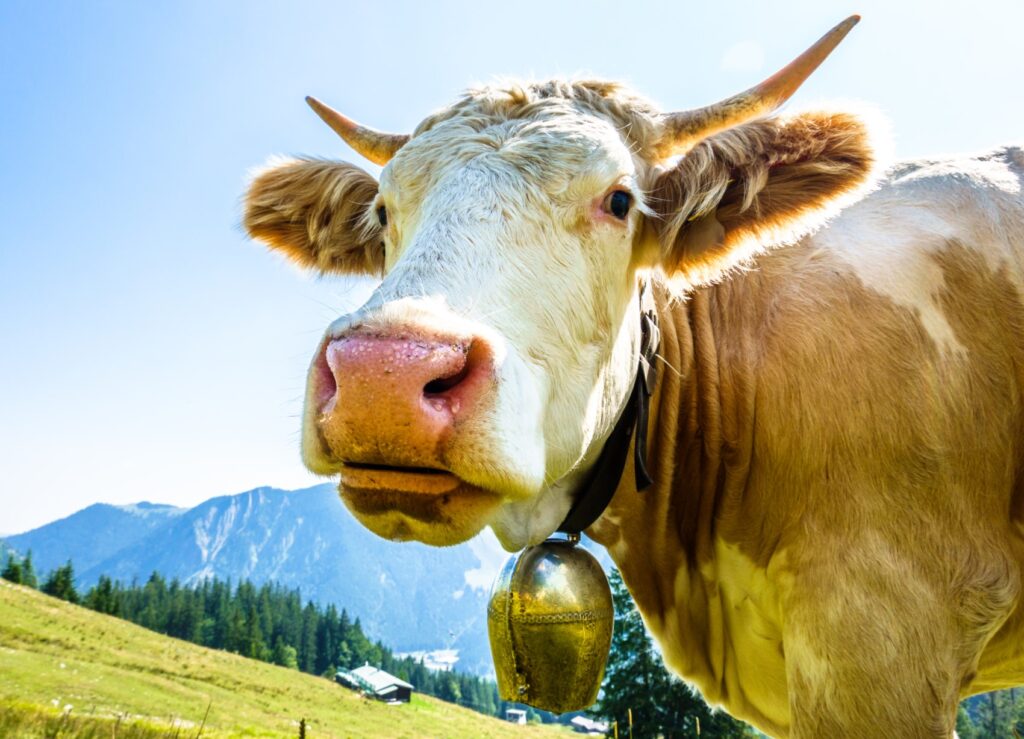 Stocks are expensive, property is expensive, bonds are expensive, and so is gold. Where else can investors turn to in the pursuit of good investment returns?
Not only that, but what else can we invest in to further diversify and decouple our dependency on these traditional assets and the wider economy?
These questions have led us down the path of alternatives.
For whatever reason, these alternative investments don't get anywhere near the attention of traditional investments like stocks, and in this article, we aim to correct this injustice.
We guarantee that many reading will never have even imagined that some of these investments exist, let alone considered investing in them.
Today, we're looking at 6 alternative investments that could supercharge your investments returns. Let's check it out…
Alternatively Watch The YouTube Video > > >
What Are Alternatives
In a nutshell, an alternative investment is any investment that isn't any of the conventional assets – these being stocks, bonds and cash.
The term is relatively loose, and for the sake of this video we will throw in property and precious metals into the conventional asset basket as these are well recognised as investments, and there are a tonne of ways to get exposure to them.
So, why might you invest in alternatives? Other than seeking higher returns, the idea is that they display different return characteristics to equities and bonds.
If markets start downward trending, then you want something in your portfolio that can potentially act as a buffer.
As these investments are unusual, we urge you to do your research before buying.
Let's take a look at some alternatives in no particular order:
#1 – Royalties
In good times and bad people love listening to music, and growth in streaming apps will only boost the value of song royalties.
But unless you're Susan Boyle and have been hiding your music talents from the world all these years, then you have probably written off your chances of profiting from a hit song.
Well, don't write off anything just yet as there are 2 investment companies listed in the UK that specialise in song royalties. These companies buy the intellectual rights to music catalogues.
These two investment companies are:
Hipgnosis Songs (SONG); and
Round Hill Music Royalty (RHM)
Both of these funds have sizable fees. Hipgnosis Songs comes in at 2.18% and Round Hill Music comes in at 2.4%. With funds like this it really is more about what you get than what you pay.
Taking a quick look at Hipgnosis to get a flavour of what they do, they have a catalogue of over 60,000 songs including over 3,000 number 1 songs and almost 12,000 top 10 songs. In 2021 they've made some massive acquisitions including Neil Young, Shakira, Jimmy Iovine, Joel Little, and more.
Download the Freetrade app to invest in Hipgnosis (or even just fund your account with £1) and you'll be given a free stock worth up to £200. The link to this offer is on the Money Unshackled Offers page.
#2 – Art
According to Deloitte, art investments are: "high-risk, illiquid, opaque, unregulated, with high transaction costs, and at the mercy of erratic public taste and short-lived trends".
Sounds like a compelling investment case!
However, that doesn't necessarily make art a bad investment. The prices that some people will pay for an art piece is staggering. The Salvator Mundi by Leonardo da Vinci for instance sold for $450m.
According to Knight Frank, who track the performance of art, they say the asset class has risen by 134% over the last decade.
One way to invest in art is to buy contemporary art. You can visit art galleries and see what they have to offer, or you can buy it online.
Unless the artist is completely unheard of it can get very expensive, very fast. We must admit we personally would never go down that avenue… we don't know a Leonardo Picasso from an Andy Warhol.
If you're like us or perhaps you don't want the cost or hassle of owning art outright, you can use sites like Masterworks to buy shares in art. For a relatively small fee, they will do all the work for you. Now we're talking!
Art is considered a long-term investment, so don't expect to get your money back for several years, when the painting is sold by Masterworks.
Masterworks does operate a secondary market for selling your art shares to other investors but unfortunately this is not currently available to non-US residents.
If you're considering investing in art, then it makes sense to check Masterworks out.
#3 – Infrastructure
Have you ever considered investing in core infrastructure? Core infrastructure is the facilities, services, and installations considered essential to the functioning and economic productivity of a society.
They tend to deliver predictable and dependable cash flows.
They are typically very visible in communities and include assets such as water, electricity and gas transmission and distribution, regulated airports and rail networks, to name just a few.
Characteristics of core infrastructure include quality cashflow, limited competition, and being critical to their community.
One such company operating in the field is HICL Infrastructure (HICL), valued at £2.9 billion, again available on apps like Freetrade.
The AIC website, which is the trade body for investment companies, lists 7 investment companies within the infrastructure sector, so if this alternative asset takes your fancy, then checking out those would be a good place to start.
This is a listing of the top 10 largest investments for HICL:

Affinity Water is the UK's largest water-only company and serves the South East of England. Affinity Water maintains 95 water treatment works and over 100 reservoirs.
The next largest is the A63 Motorway in France. We've never heard of this but it sounds incredible. There is technology in the road surface that generates electricity from solar energy, known as 'Wattway'.
The A63 is a toll road, which always seem like money making machines. HICL must seem to think so, as their 4th largest investment is Northwest Parkway, another toll road, this time in the US.
HICL's third largest investment is High Speed 1. High Speed 2 gets a lot of the media focus but as it stands currently, High Speed 1 is the UK's only high-speed rail line.
It runs 109km from St Pancras International to the Channel Tunnel.
The historic returns of HICL have been awesome, averaging 9% per year since its IPO in 2006.
If you love your dividends this investment company should definitely be considered as it yields 5% and has a sweet record of increasing year after year.
#4 – Wines, Whisky and Spirits
Booze as an investment is probably not the first thing that comes to mind, but some drinks do go up in value.
Take wine for example. Fine wine matures once bottled and improves with age. Every year some of it is consumed causing the supply to get smaller. Supply goes down and demand goes up as the wine matures, leading to higher prices.
According to rarewineinvest.com, wine as an investment has returned 247% since 2004, which beats an index of European stocks, with returns of just 129%.
Wine must be stored correctly in a temperature-controlled facility and "under bond", which means the owner hasn't taken delivery, so avoids paying excise duty and VAT on the wine (which cannot be reclaimed). Therefore, it's best to use a professional service.
One such site is Berry Bros. & Rudd. According to them, you don't need much knowledge to invest in wine as you can get expert advice from the merchant.
Berry Bros. & Rudd has been trading for more than 310 years and they can make investing recommendations to you. If you invest via their cellar plan option, they suggest investing at least £250 per month.
Not only can you store your wine with them, but they also operate a marketplace, which has 240,000 visitors a month, so presumably you should have little problem selling the wine.
We've never personally invested in wine, so cannot vouch for the service.
As for Whisky, the historical returns between 2010-2019 was 15.4% per annum. After the deduction of storage costs this comes down to still a very impressive 11.7% per annum.
This is according to whiskyinvestdirect.com, a site that you can buy and sell whisky through. They will store it for a small fee, and facilitate trading of the whisky, allowing you to realise your investment at any time.
The company was founded by the same company who owns BullionVault, which provides a similar service for the buying, storing and selling of gold and silver bullion.
You can actually grab some free silver when using the welcome offer for BullionVault on the MU Offers page.
#5 – Private Equity
Private Equity refers to investments made into companies that are not publicly traded.
According to Investopedia.com, roughly $3.9 trillion in assets were held by private-equity firms as of 2019, and that was up 12.2 percent from the year before.
The reason an investor might want to invest in private equity is that they are seeking better returns than what can be achieved in publicly traded stocks.
Traditionally this asset class has been off limits for ordinary investors, and the potential high profits have been unfairly in the sole domain of institutional investors such as pension funds, and high net-worth investors.
The good news is that there are some investment companies operating in the space, which give us ordinary folk a chance to benefit from unlisted companies.
According to the AIC these are the investment companies to choose from. Some of them are funds of funds, which are a great source of diversified private equity exposure. But some investment companies also invest directly in unlisted companies.
One such example is HgCapital Trust (HGT).
Based on HGT's share price at 30 September 2020 and allowing for all historic dividends to be reinvested, an investment of £1,000 twenty years ago would now be worth £13,095, a total return of +1,210%. An equivalent investment in the FTSE All-Share Index would be worth just £2,162.
This investment company primarily invests in software and service businesses across Europe. Even if you can afford to invest in private equity directly yourself, we're not sure you should as it's a highly specialised field.
Hg's top 20 underlying investments make up 73% of the portfolio. Being unlisted companies, most people have probably never heard of them but Hg itself is valued at £1.2 billion, so collectively they're no small-fry.
#6 – Buy A Cow
Here's one for the more adventurous of you who like to have a bit of fun while they're making money. There's a South African company called Livestock Wealth that are in the crowdfarming business.
You essentially buy a cow, the farmer looks after the cow for several months, and then buys it back off you for more than you paid.
Surprisingly, there is really good profit to be made. You can buy a Free Range Ox for the equivalent of £540 and make between 5-7% in just 6 months. That's an annual return of 10-14%, which compares very favourably to stocks and other investments.
Although the minimum return is in theory guaranteed, one has to wonder what would happen if the farmer or Livestock Wealth went out of business.
The company isn't regulated by any financial body as it isn't by definition a financial services institution, so we presume in this scenario you would lose all your money.
If you can stomach the risk and want to be able to brag that you own some cows, then check them out.
How many cows are in your portfolio? Let us know in the comments below.
Featured image credit: FooTToo/Shutterstock.com